By ART CHANCE

Suzanne's two stories on HB 55 gave a good 10,000-foot view of Sen. Josh Revak's legerdemain to bring another bill restoring defined benefit retirement to some State employees. I was present as a State employee at the end of defined benefits and the creation of a defined contribution retirement system.
https://mustreadalaska.com/cost-of-government-revak-rolls-senate-committee-leadership-to-get-lavish-state-pension-plan-reinstated/
If you looked closely, you could still probably find flecks of blood in the Capitol building from the fight to end the defined benefit tiers of the Public Employees Retirement System in 2004 and 2005.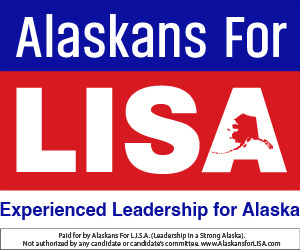 I was mostly one step removed because retirement wasn't really in my labor relations portfolio; the State's position was that retirement was not bargainable with the unions.  
But, since most things about retirement impinged on things that were bargainable, I was involved in most of the planning and decision making that let to the creation of the defined contribution system that went into effect on July 1, 2006.

Ironically, the great fear in the late 1980s and early 1990s, when the State was flat broke due to low oil revenue, was that the Legislature would decide that the Public Employee Retirement System (PERS) was over-funded, which it appeared to be. Pilfering the retirement funds is a well- worn path through financial downturns for governments. Bill Clinton's sacking of the Arkansas Teachers' Retirement is a salient example.   Alaska resisted the temptation to pilfer the retirement funds, but it was a close-run thing as there were a lot of pay days in the late 1980s when we seriously worried if we could make payroll.

Public employee retirement was foundational to the State's employment system. Even before Statehood, the Alaska Constitution established that a retirement system was a contractual relationship between the State and its employees and employee benefits could not be impaired.   This is why the "legacy" tiers have been maintained and any changes in the systems apply only prospectively.

There were lots of murmurs in the mid to late 1990s about the health of the PERS system. Alaska pretty much missed the "tech boom" of the Clinton years and neither our Permanent Fund nor our PERS investment funds did particularly well. By the late 1990s, it had become acceptable on the 10th floor of the Juneau State Office Building to at least whisper that the PERS system might be under-funded.

All of us in a position to know things knew that we should have been significantly increasing both the employee and employer contribution to PERS for the last several years. The State itself could have paid more into PERS, but the State is only one participant in PERS; every public employer in the State participates in PERS, and ever school district and Rural Education Attendance Area participates in the Teachers' Retirement System (TRS).   The Democrat Gov. Tony Knowles Administration was not about to tell every political subdivision of Alaska that they had to pony up. And the union-owned Knowles Administration wasn't about to tell employees they had to pay more.

The PERS/TRS systems and funds were managed by the Department of Administration, Division of Retirement and Benefits (DRB). DRB had a nice comfortable life down on the 6th floor of the Juneau State Office Building. DRB operated much of itself on funding from the retirement system and didn't have to face much scrutiny from the Legislature, since they didn't ask them for much money. Administration is a General Fund department and it has to beg for almost every dime it gets, and it has no friends in the other State agencies and gets support from the Governor's Office only in some, mostly Republican, administrations. DRB had the nicest digs and the best furniture and could train and conference and junket pretty much without interference from OMB or Legislative Audit.

Even though DRB had oversight on billions of dollars of retirement funds and payments into those funds, they had only two "auditors."   There weren't much in audit results but there was a lot of travel.  Their job titles should have been "State Tourist."

The whispers about underfunding were getting too loud and public, so in the last year of the second Knowles term they brought in an actuarial service to study the soundness of the plans. This resulted in the infamous Mercer contract. Mercer is a reputable actuarial contractor to governments, but like all government contractors, it is quite good at giving the contracting government the result it wants.

Happily, for the Knowles Administration, Mercer concluded that PERS/TRS was actuarily sound and no contribution increases were necessary.   But the whispers continued. By the time the smelly lump ended up in the Frank Murkowski Administration's pocket in December of 2003, the whispers had become an uproar. Of course the unions/Democrats who had been touting the soundness of PERS/TRS before the election began to immediately demand that the new Administration throw tons of money at the PERS/TRS unfunded liability to "save the retirement system."

I can't bore you with a lot of details because I was only tangentially involved in looking under the rocks to see what was living  there. Gov. Murkowski's newly appointed Director of DRB, Melanie Millhorn, carried the spear to see what was true and if something was wrong what needed to be done.   The congenital bureaucrats groused about the former director being replaced and about Melanie not having a background in retirement and benefits, but frankly, not having a background in DRB was an asset. She had a strong background in both private sector and State human resources administration and was also a veteran of State labor relations; in fact she was my former subordinate there. She quickly established that she was not to be trifled with.
Through a lot of wailing and gnashing of teeth we concluded that we had no choice but to abandon the conventional defined benefit retirement system. Many of the political subdivisions ("polisubs"), including some big ones, had significant arrearages to the PERS/TRS funds and collecting them would have involved political bloodshed.  There was also the ongoing political problem of maintaining adequate employer and employee contributions. The unions don't have a right to demand that contributions be bargained, but they can sure make a lot of noise about it. Likewise, the polisubs have no choice but to pay what DRB says they need to pay, but I assure you that when the Municipal League shows up in Juneau, the Administration and the Legislature notice.

Fundamentally, no defined benefit retirement system in the US has been able to keep up with U.S. currency devaluation; the plans can't make enough money off investments to even maintain the value of the funds and certainly not enough to keep up with inflation. Few, if any, of the surviving defined benefit plans, almost all either union-run or public employer run. are remotely solvent and are only banking on the federal government stepping in to bail them out when they can no longer keep making their promised payments.  
Just as an example, our vaunted $80 Billion Permanent Fund is only worth about $50 Billion in 2000 dollars. My PERS retirement set in 2006 is today only worth about 67% of what it was worth then in real dollars.

The same fools who want to bring back defined benefit PERS also think that if we can get the Permanent Fund to the magic $100 Billion level  the State government can maintain itself at current service level forever simply off PF earnings. Now if they can just run off that pesky private sector other than a few trendy spots owned by lobbyists and lawyers' wives and a few service providers to keep cars and appliances running, we can all be trust fund babies forever. Visualize the Juneau economy Statewide and with all that beautiful trust fund money, we won't even have to put up with tourists. It's a lefty's dream come true.

The State's Tier 4 "retirement" scheme isn't really a retirement system unless you opt for an annuity; the days of getting a check every month for the rest of your life and maybe a little cost of living adjustment and lifetime health insurance are long gone if you started work for a public employer after July 1, 2006.  Actually, even Tier 1 PERS retirees don't have lifetime PERS health insurance. When you turn 65 you have to enroll in Medicare, which becomes your primary insurance and your PERS insurance is only a supplement.

A real fear was that a Tier 4 employee could "retire," take the check and go to Vegas until the money ran out and spend the rest of their life on welfare. It could happen, but is it the State's problem?  The cops complain that recruits take a Trooper position, get trained, bulk up their resume a bit, quit and take the money to go to one of the places that still offers defined benefits. OK, but no matter what, PERS/TRS isn't going bankrupt so long as the State of Alaska owns anything of value; those other states are just hoping that when bankruptcy comes the Democrats control the White House and the Congress.

And finally, I simply don't believe all the wailing and bleating about recruitment and retention. The typical new hire to a public employer is in their late teens or early twenties. It is the rarest person who is of that age who thinks about any condition of employment other than whether they can afford to buy beer on Friday and Saturday. Spouses, kids, and mortgages make you start thinking about things like retirement and benefits and these days that is a late-20s, or 30s thing.
The other thing that never gets mentioned with the State is the Supplemental Benefits System. When the State withdrew from participation in 1981, the State employee unions refused to let the State just put the money that would have gone to Social Security in the Treasury.   SBS took what would have been the employer and employee contributions to Social Security and put them in SBS in individual managed investment accounts. If you have a thirty year career with the State and have reasonably successful career advancement, you can leave State service a millionaire in SBS alone in addition to your PERS payout.
The unions and the Democrats just want the issue and would like to force Republican legislators to vote against it and Gov. Mike Dunleavy to veto it, which he should if the bill passes; no employer can afford it and it is aimed at a problem that doesn't exist.
Art Chance is a retired Director of Labor Relations for the State of Alaska, formerly of Juneau and now living in Anchorage. He is the author of the book, "Red on Blue, Establishing a Republican Governance," available at Amazon. 
Art Chance: Palin is finishing what she started, as every Democrat's favorite Republican