Sunday is the deadline to register to vote in the Nov. 3 General Election.
Most eligible Alaskans are already registered because when they apply for their Alaska Permanent Fund dividend, they are automatically registered to vote, unless they opt out manually.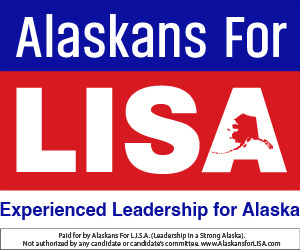 Subsequent to the automatic registration, 590,422 are now registered to vote in Alaska. That is 12,437 more than one year ago and 22,623 more voters than there were in 2018. There are only 730,000 Alaskans, which means that 80 percent of all Alaskans are registered to vote. The voting age is 18.
For those who recently moved to the state or who have moved and need to update their information with the Division of Elections, registration is accomplished easily online.
Register online, or you can register in person at the Division of Elections Offices on Saturday, from 12-4 pm, and Sunday, 12-4 pm.