The Alaska Veterans Administration now requires clients and visitors at all of its Alaska facilities to wear surgical masks, not cloth masks, to prevent the spread of Covid-19.
"Surgical masks are required at all Alaska VA Healthcare facilities for employees, patients, and visitors. This means surgical masks must be worn instead of cloth masks. We will give you a surgical mask If you arrive at one of our facilities without one," the VA wrote.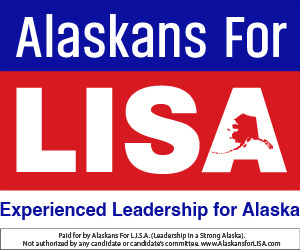 "Remember: wear your mask properly over your mouth and nose, continue to physically distance, and wash your hands before and after taking off your mask!" the VA said in an email to veterans.
Mike Coons, who is a veteran in Alaska, said he received the message on Friday, and wondered if this will policy will soon be applied to other facilities — in airports and commercial jets, on military bases, or federal buildings.
The U.S. Food and Drug Administration defines a surgical mask is as a "loose-fitting, disposable device that creates a barrier between the mouth and nose of the wearer and potential contaminants in the immediate environment."