Who knew? Alaska has an Alaska Lemonade Day, as demonstrated by Macie Miller, one busy entrepreneur today in Wasilla. Miller is selling the favorite summertime refreshment at Wasilla Lake and keeping alive a long tradition of young entrepreneurs.
As part of a program of the Alaska Small Business Development Center, and in partnership with the UAA Business Enterprise Institute, Lemonade Day Alaska is an annual Alaskan experiential event that teaches K-12 children how to plan and launch their own business through a tried and true method: A lemonade stand.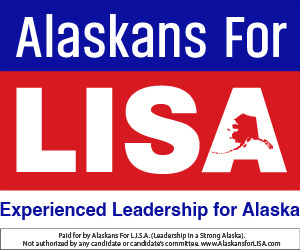 Since 2011, more than 18,000 kids in over 70 Alaska communities have sold over $5 million worth of lemonade, the program reports. National Lemonade Day comes later in August in hotter parts of the country, but for Alaska, mid-summer is a winning time.
For more information about lemonade stands across the state today, visit lemonadeday.org/alaska.
Support young business leaders by patronizing their lemonade stands, wherever fine lemonade is sold.