Sara Gamache is an avid bowhunter and archery competitor living in Seattle. She has flown Alaska Airlines all of her life. But no more.
On June 24, Gamache was removed from a flight bound from Seattle to Denver because she boarded the jet wearing a mask with the word "Trump 2020" and "F*ck your feelings" on it in smaller letters.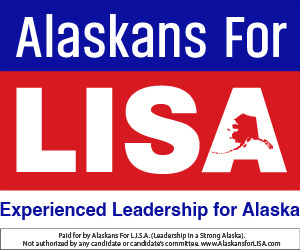 Flight attendants told Gamache to remove the mask and wear a plain mask, an order that she complied with since she had a black mask in her purse.
But then, without explanation, the attendants returned to her row, told her she would have to get off the plane, and so would her husband.
Must Read Alaska spoke with Gamache to confirm her story and we reached out to Alaska Airlines, but have received no response.
Gamache said what she experienced that day was bullying by the flight attendants. In her post on Instagram about the event, and confirmed in an interview with her, she said she was asked to remove her Trump mask because it was against the company "policy" concerning profanity.
"To avoid any conflict or delaying the flight any further, I immediately complied and changed the Trump mask to a solid black one (which you see in the video). However, they came back to my seat 5 minutes later saying I was getting kicked off anyways because the mask I was originally wearing made people feel uncomfortable," Gamache wrote.
She said she has worn the mask on at least six previous Alaska Airlines flights. Gamache, who was on her way to an archery competition in Colorado, asked to see the policy, but the flight attendants refused to provide it, and said the plane needed to take off, so she needed to leave.
As she exited the jet, a number of people in the back of the plane screamed profanities at her, called her names, and a flight attendant mocked her: "How does it feel to be humiliated? … the fact that the back of the plane is clapping that you're getting kicked off."
"The worst part is they kicked my husband off. He is active duty military so he couldn't say anything and didn't say one word the entire time. He had ZERO involvement, yet was unfairly removed as well," Gamache wrote. Her husband is Army Special Forces, and cannot wear any political messages; he had not said a word during the entire episode. Gamache said no matter how the flight attendants felt about her mask, they had no call to remove her husband.
"The good news is I document everything and have photos of me wearing this EXACT same mask on other Alaska Airlines flights and there was no issue, proving that on this flight I was kicked off strictly because of the beliefs of the flight attendants," she said on her Instagram post.
Sara Gamache's Instagram account of the incident is at this link
Gamache is not done. Through her attorney, she has asked for an apology from Alaska Airlines, but has received no response. She is launching a website next week, saying it will be a place where other people can share their stories about Alaska Airlines' treatment of passengers. She has also received a permit to protest outside their headquarters, and plans to do so.
As for her trip to the archery competition, Gamache decided not to board an Alaska Airlines jet. She took Southwest instead.