An analysis of the ballots being returned by voters in the congressional race shows that by mid-May, most of the expected ballots had already been received by the Division of Elections. The current push for "get out the vote" is for a smaller and smaller universe of expected ballots.
The number of ballots the Division of Election has in hand now stands at 119,279, with another data release expected late Thursday by the division.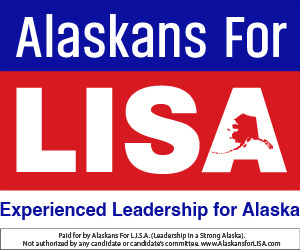 About 3,000-4,000 mail-in ballots are expected by election analysts to be received per day Thursday through Saturday, with a total vote count looking to be about 135,000.
Saturday is the final day when ballots can be postmarked for the election that will decide which four candidates will compete to fill the temporary congressional seat for Alaska.
 The Division of Elections has received more than 60,000 undeliverable ballot envelopes from the post office and voters. That is more than 13% of the entire voter roll, and the returned mail will assist the Division of Elections in future purges of the voter roll.
The large population boroughs mailed in 1.7% (Anchorage) to 3.0% (Kenai) more ballots during the past three days.
The Kenai (22.9%) and Mat-Su (19.4%) Boroughs continue lead in total ballot turnouts.
Smaller hubs had ballot surges approaching 4%: Copper River, Petersburg and Denali.
Western Alaskan ballot flow is weakening:  North Slope Borough (0.4%) and Bethel (0.3%).
The most recent ballots trended from conservative areas, and the net Republican advantage is rose from 8.4% to 13.8% for the period.