The Alaska Senate voted Monday, 10-9 and 12-7 for budget amendments that have a combined $5,500 for every qualifying Alaskan — man, woman, and child. The payment is made up of a full statutorily calculated Permanent Fund dividend, plus a $1,300 energy assistance check, to help families with the high cost of fuel.
But that's just the Senate. The House had earlier approved a set $1,300 dividend and an additional $1,300 energy assistance check, for a total of about $2,600. The difference between the two will be hashed out in conference committee.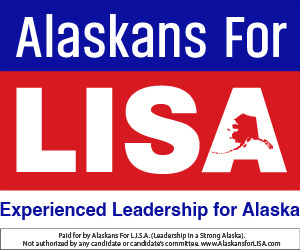 The Senate has not yet approved the operating budget, in which the Permanent Fund dividend amendment is just one part. The entire budget is set for a vote on Tuesday.
The vote in favor of the full PFD included Republican Senators Mia Costello, Roger Holland, Shelley Hughes, Robert Myers, Lora Reinbold, Mike Shower, and David Wilson, along with Democrats Scott Kawasaki, Donny Olson, and Bill Wielechowski.
Voting against the statutory dividend were Republicans Peter Micciche, Click Bishop, Josh Revak, Bert Stedman, Gary Stevens; and Democrats Tom Begich, Elvi Gray-Jackson, Lyman Hoffman, and Jesse Kiehl.
Sen. Natasha Von Imhof was excused from Senate proceedings; she is an opponent of large dividends and is not running for reelection. All other lawmakers but Sen. Donny Olson must run this year to retain their seats.
The governor had at the beginning of the year requested a $2,600 dividend and a $1,250 relief check, along with a path forward for setting the formula into the Alaska Constitution by taking it to a vote of the people.