After days of unexplained delays and heightening tension in the Capitol, the Alaska House of Representatives is scheduled to convene at 10 am on Saturday to vote on whether to accept or reject the Senate's version of the state operating budget, which has $5,500 in Permanent Fund and energy relief payments for Alaskans.
House Speaker Louise Stutes has lost control of her binding caucus, as members peeled off to vote in favor of the overdue payment. Alaskans haven't had a legal Permanent Fund dividend amount since former Gov. Bill Walker took half of their dividends in 2016. Alaska oil was trading at over $112 a barrel on Friday.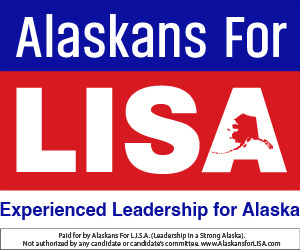 If the budget with the full PFD is rejected, a group of six lawmakers (three appointed by House Speaker, three by Senate President) will make the decision about what stays and what goes, as they sort out the differences between the two legislative bodies. It's well accepted that conference committee members will strip the full PFD, if given the power to do so.
The Legislature by law must gavel out by May 18. If it doesn't complete its work, it would need to go into special session. Meanwhile, special interest groups have begun to swarm the Capitol with messages to oppose the full Permanent Fund dividend. The Anchorage Chamber of Commerce, the Alaska Bankers Association, Alaska General Contractors, Anchorage Economic Development Corp. and others have been sending letters to lawmakers letters opposing the full PFD.
Mike Porcaro on his afternoon radio show on KENI said if business interests oppose the full dividend, then next time oil companies want the public's allegiance to fight increases in oil taxes, they shouldn't bother to ask for that help, as Alaskans will remember this day.
Meanwhile, the calendar for non-budget items keeps growing in the House, as legislation backs up: