OR 'BRENNA,' AS HE SPELLED IT ON HIS APPLICATION
Millionaire Robin Brena and his partner-millionaire former Gov. Bill Walker received hundreds of thousands of dollars in COVID-19 relief money through the federal Paycheck Protection Program, money intended to help small businesses during the economic crisis spawned by the pandemic.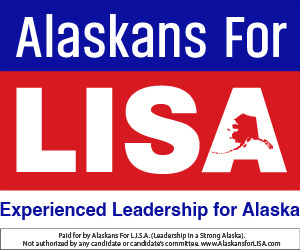 So did a 1,600+ other businesses in Alaska, such as the Anchorage Daily News, which applied for and won between $1 million and $2 million, according to records released this week.
But Brena, who is leading the Ballot Measure 1, is possibly the only person on the long list of Alaska recipients who is using federal funds to underwrite his campaign against the oil industry in Alaska.
Brena is the author and financier behind Ballot Measure 1, which seeks to jack up taxes on oil production in Alaska's legacy fields. Ballot Measure One has put a chill once again in the oil patch, which is now fighting to retain the Senate Bill 21 tax regime, which was passed by voters in 2013.
And he has paid for the ballot initiative with mostly his own money — money that has now been recovered from the federal government.
Curiously, all of the businesses' names that Must Read Alaska reviewed on the attached list appear correctly given, but Brena, Bell and Walker's firm was misspelled "Brenna, Bell and Walker."
Sloppy work or detection avoidance?
The entire list of recipients is at this link: