Neither candidates Glenda Ledford nor Doug Holler received over 40 percent of the vote during the Oct. 6 Wasilla municipal election, and now there will be a runoff on Oct. 27.
The original candidate list included Stuart Graham, who has been eliminated for the runoff. Holler received 238 votes, with Ledford getting 210, and Graham receiving 166.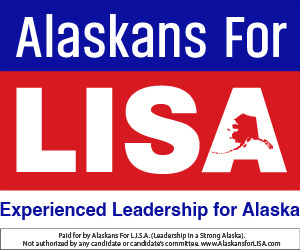 That put Holler in the lead with 38.6 percent of the vote, and Ledford second at 34 percent.
The Wasilla City Council is scheduled to certify the rest of the election results at the Oct. 12 regular meeting.
The winners for City Council are Timothy Johnson, who ran unopposed for Seat C, and Simon Brown for Seat D.