During the Resource Development Council gubernatorial debate in Anchorage today, Gov. Bill Walker made the alarming claim that the Alaska Republican Party reached out to him and asked him to be its candidate for governor.
He made the assertion in response to a question from Mike Dunleavy, the Republican nominee for governor. Dunleavy had asked him to explain all of his backroom plots and plans with Democrat candidate Mark Begich.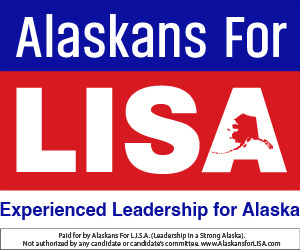 Walker responded by saying that the Alaska Republican Party had contacted him after Mark Begich had filed for governor in the Democrats' primary, where Walker had already announced he was running. Walker quickly ejected himself from that primary and went directly to the General Election as a petition candidate.
Republican Party Chairman Tuckerman Babcock scoffed at the governor's assertion and suggested the governor was either overtired or joking — or was losing his grip on reality.
"Governor Walker needs a nap and an iced tea," Babcock said. "The only official or unofficial contact regarding Bill Walker running as a Republican came from Scott Kendall (the governor's chief of staff) on behalf of the governor to ARP leaders. Our response to Mr. Kendall's inquiry was that it was a free country and Bill Walker could run as a Republican if he wanted to. We predicted the reception would not be warm. All of those inquiries from the governor occurred prior to the convention of the Alaska Republican Party, held in Anchorage last March."
Reporters swarmed the governor after the debate to ask him more questions about the resignation of former Lt. Gov. Byron Mallott. One reporter asked Walker if he meant what he said about the Republican request that he run, and he doubled down on the assertion.
"The governor has switched his party, his program, and his running mate so often that we believe he has lost track of the truth," Babcock said.