(2-minute read) COMMENT PERIOD ENDS JAN 31
Independent ride-sharing drivers may have to charge their riders $2.50 more to be picked up and dropped off at the Anchorage and Fairbanks international airports.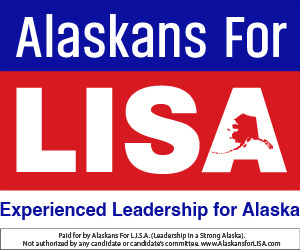 The $5 roundtrip fee the State seeks to charge riders who ride in an Uber or Lyft to the airport, rather than a cab, is the subject of a comment period that ends on Jan. 31 at 4:30 pm.
Transportation Network Companies, or TNCs as they are called, don't pay a fee to drive people to and from the airports. They were only approved to operate in Alaska in 2017 after passage of a bill sponsored by Sen. Mia Costello and Rep. Adam Wool.
But cab companies pay $75 per year in Anchorage and $150 a year in Fairbanks, per cab. Limos in Anchorage pay $150 a year to access the airport.
IS IT FAIR?
Uber and Lyft are two TNCs that operate in Anchorage.
In 2018, about half of the active drivers made 95 percent of the trips to the airport. Those trips averaged out to 187 trips per driver. A $2.50 fee for those drivers would mean $467 a year in fees, meaning that Uber and Lyft users would pay more than four times the fees that cabs are paying — and passing along to their customers.
Last year's TNC driver with the most number of trips to the airport would have paid $4,993 to the Ted Stevens International Airport, if the fee structure applied in 2018.
The public hasn't heard much about the proposed fees, and information on it is buried in the State of Alaska website.
Sending in a public comment on it will require some effort, as there is no email address provided by the State to submit messages electronically. You'll need to do it the old-fashioned way by writing to:
Keith Day, Controller
Alaska International Airports System
P.O. Box 196960
Anchorage, AK 99519-6960
Comments may also be hand-delivered to Room C-3588, South Terminal, Ted Stevens Anchorage International Airport during business hours.