Former President Donald Trump is scheduled to be in Anchorage on July 9 for a rally for Sarah Palin for Congress and Kelly Tshibaka for U.S. Senate. The date has shifted a couple of times and is still not 100% firm, Must Read Alaska has learned, but the preferred venue is the Alaska Airlines Center at the University of Alaska Anchorage campus.
Trump has endorsed both Tshibaka and Palin for their respective races, and has also endorsed Gov. Mike Dunleavy. It's uncertain if Dunleavy will be part of the rally, which will include the sale of tickets and tables.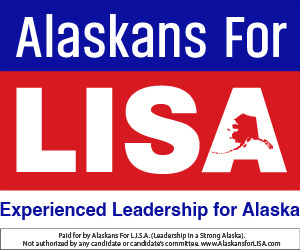 Trump endorsed Tshibaka one year ago, after she announced her run against Sen. Lisa Murkowski. He jumped in with an endorsement for Palin within days of her April 1 announcement of her run for Congress after the death of Congressman Don Young.