A former chief of staff to former Lt. Gov. Mead Treadwell has been named to the communications staff of Sen. Lisa Murkowski, chair of the Senate Energy and Natural Resources Committee.
Michelle Toohey will serve as a senior advisor and "play a key role in promoting the committee's work to advance energy and resources for Alaska and the nation," according to a statement from the senator.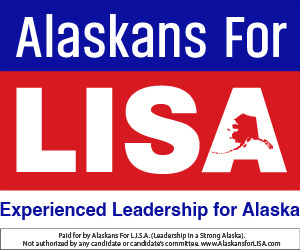 Toohey is from Anchorage and moved to Washington, D.C. with her husband, Cam Toohey, earlier this year. The two hosted a fundraiser for Mike Dunleavy for Governor in late May.
In addition to serving under Treadwell, Toohey was deputy press secretary for Gov. Sean Parnell and was a legislative aide in Juneau from 1987 to 1996.