The Senate seat race between Sen. Pete Kelly and challenger Rep. Scott Kawasaki likely won't be known for nearly two weeks.
With 11 votes  giving incumbent Kelly the win, there are hundreds of potential absentee ballots uncounted, and some are likely enroute from overseas.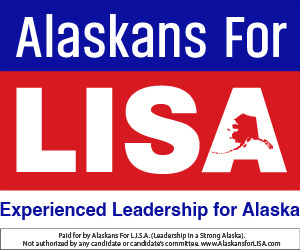 Kawasaki, who has been the District 1 representative since 2007, spent more than $101,000 on his campaign and as of earlier this morning, had 4,037 votes.
Today in Fairbanks, the Election officials are reviewing questioned ballots.
Here are votes yet to be counted:
-Uncounted early vote: 208 ballots.
-Uncounted absentee in person, personal representation ballots, and email ballots:  99 ballots
-Absentee by mail ballots received as of Nov. 5: 64 from District 1 and 70 from District 2.
-Absentee by mail ballots that are outstanding:  313 ballots
 111 were to out of state addresses and have 10 days to arrive
31 were to overseas addresses and have 15 days to arrive
The counting of absentees is governed by state statute and takes place 7 days, 10 days, and 15 days after the election. That means the first snapshot of absentee ballots will have to wait until Tuesday.
As the race stands, the State would perform a recount at a candidate's request. Such a recount cost will be absorbed by the state if the vote differential is 1/2 percent or less.