US Sen. Dan Sullivan, a member of the Senate Armed Services Committee and a Marine Corps Reserve colonel, criticized a suggestion made by Sen. Richard Blumenthal of Connecticut that as much as 10 percent of America's military service members may ascribe to "violent extremist" or "white supremacist" ideology—an unsubstantiated claim that would amount to over 200,000 military personnel.
Blumenthal is the senator who former President Donald Trump called "Da Nang Dick" for having misstated his military service. "I have now spent more time in Vietnam than Da Nang Dick Blumenthal, the third rate Senator from Connecticut (how is Connecticut is doing?). His war stories of his heroism in Vietnam were a total fraud — he was never even there," tweeted Trump in 2019.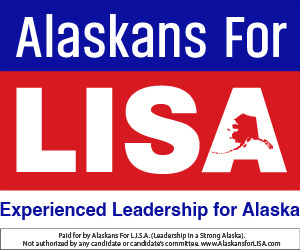 The hearing witnesses—General Stephen Lyons, commander of U.S. Transportation Command, and General Tod Wolters, commander of U.S. European Command—also rebutted the claim by Blumenthal.
"This notion of extremism in the military, which is thrown about as if we know the numbers…I think that's irresponsible. I've asked the military for data, and I want data before we besmirch the entire military," said Senator Sullivan.
"You have knuckleheads in every organization in the world, including in the Congress of the United States, by the way. But there's this narrative now that we have all of these extremists in the military. I think it's ridiculous and we need to see data before we start throwing out [numbers] like ten percent. How the hell does he know it's ten percent?"
In his first line of questioning, Sen. Sullivan asked Generals Lyons and Wolters for their assessment of the extent of extremism in the military ranks.
"This is getting ridiculous when a U.S. senator is saying '10 percent'…Is that your experience, general?" asked Sen. Sullivan.
"Senator, let me be perfectly clear. I think we have the finest military our world has known," said Gen. Lyons. "We have the best America has to offer. There is no question in my mind, after 38 years of service. I believe that in my heart and I know it to be true."
"Do you think it's ten percent?" asked Sen. Sullivan.
"I don't think it's ten percent," replied Gen. Lyons. "As a matter of fact, I don't think there's been any data on the topic. I can just tell you from experience, it's extremely small."
Sen. Sullivan then posed the question to Gen. Wolters.
"Do you think it's ten percent, general?" asked Sen. Sullivan. "Is there anything in your experience, in your thirty to forty-plus years as a general officer in the military [to indicate that]?"
"Senator, I certainly agree that number is too high," replied Gen. Wolters.
"Here's what I think the secretary of defense needs to do," said Sen. Sullivan. "Enough of this. We need data. [They're] besmirching the whole damn force—reserve or active duty—whether it's a U.S. Senator or the Washington Post that writes a story on this once a day, with no data."
On March 5th, Sen. Sullivan pressed President Joe Biden's nominee to serve as undersecretary of defense for policy, Colin Kahl, regarding Kahl's claim that there exists "systemic racism" within the ranks of the U.S. military. Kahl did not present evidence or data to support his assertion.
In the Fiscal Year 2021 National Defense Authorization Act, Sen. Sullivan included an amendment requiring the Pentagon to produce a report on diversity and inclusion in the Armed Forces, including providing data to identify racial inequities that may exist in the military.