By ART CHANCE
SENIOR CONTRIBUTOR
In the 1960s and '70s, bookstores had shelves of books about how to study for and pass various qualification exams for government jobs and even some private sector jobs.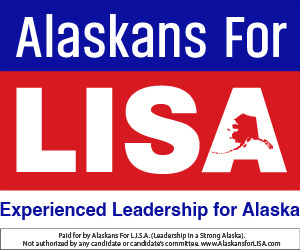 Last year's homecoming queen couldn't (usually) just use her looks and name to get a job; she had to prove she could type 50 words per minute. Most jobs had some sort of qualifying criteria and testing to make sure the candidate could meet that criteria. That all ended in the early 1970s.
In 1971 the U.S. Supreme Court handed down Griggs v. Duke Power Company. It was a South Carolina case, and racial discrimination in employment was simply a fact in the South. It was all but impossible for a black person, especially a black man, to get any but the most menial job.
As late as the early 1980s, when I last spent any time there, if you hired a white carpenter he'd tell you his rate was, say, $20 an hour. That $20 included his black laborer who did all the lifting, handing, and holding; nobody asked what the laborer was getting paid.
Willie Griggs sued Duke Power Company, a major electric utility, alleging that its job qualification requirements did not have "business utility" in terms of evaluating the applicant's skills and that they had a disparate impact on black applicants.
The Supreme Court found for Mr. Griggs, setting a standard of business utility for qualifications for hiring or promotion, in itself a reasonable standard and an appropriate reaction to discriminatory hiring and promotion.
If the high school diploma or the college degree isn't directly related to the applicant's ability to perform the work, it is an artificial and potentially discriminatory barrier to employment or promotion. In the abstract, Griggs is a pretty good decision though the Supreme Court has pulled away from the disparate impact line, usually requiring a demonstration of an actual intent to discriminate.
But, court decisions often have unintended consequences. Griggs vs. Duke launched a tsunami of discrimination suits against skills tests and minimum job qualifications in the 1970s, many of them successful and accompanied with large judgments. American business and government rapidly abandoned skills testing because it was simply too expensive to defend the business utility of the test.
Business and government responded by setting as long a probationary period as they dared on new hires and promotions and by setting a minimum qualification of "a degree" for many jobs. Especially in government, a degree is often pretty much useless for anything other than maybe making you a good conversationalist. Even the degrees required for professional certifications are as likely to be an artificial barrier as a legitimate requirement to do the job.
Fast forward 40 years:  A degree is worth about 10 years in most government job classifications. If you go to work in government right out of high school or with a GED, you start at the very bottom and if you're successful it takes you about 10 years to get to the top of the technical level or bottom of the supervisory classes in your classification. If you have a degree in 14th Century French Lesbian Poetry, you start at the top of the technical or bottom of the supervisory classes in your classification.
The colleges figured out this game very quickly and figured out a way to provide "a degree" to people who shouldn't even be on the grounds crew at a college, and they charged them a lot for the privilege. Today the nation has about $1.5 trillion in student loan debt, most of it from people with a useless degree and who can't get a job above waiting tables. If you were wondering why so many young people think they're Socialists, it's because they're so poor. today's GI Bill is "good in-laws."
To bring this to Alaska and contemporary issues here, the State of Alaska caught the "need a degree" disease too. Were I a lawyer, I'd go recruit some young men with high school diplomas who were denied a job or promotion with the State and sue the State for the "a degree" minimum qualifications it has on so many jobs for which "a degree" has no relevance. A degree from the most prestigious university would not teach you a thing about using the State of Alaska's proprietary financial management, budgeting, and personnel administration systems; you only learn that by doing it.
Gov. Michael Dunleavy should lead other Republican governors in having his director of Personnel review the class specifications of every job in State government. The last time I looked there were about 1,000 of them. He should eliminate the "a degree" minimum qualification for every job for which the degree wasn't required for a professional certification.
While on the topic, if the University of Alaska eliminated those "Studies" and "Communications" degrees, the university system would become a heck of a lot smaller, and quickly.
Art Chance is a retired Director of Labor Relations for the State of Alaska, formerly of Juneau and now living in Anchorage. He is the author of the book, "Red on Blue, Establishing a Republican Governance," available at Amazon.