The Washington State Legislature may enact an extraordinary tax on refined fuel shipped north to Alaska. The proposed tax on diesel and gasoline shipped north would add an additional 6 cents per gallon on fuel coming the Anacortes refinery in north Puget Sound. The tax would also apply to Idaho- and Oregon-bound fuel.
It would affect everything from the cost of running Toyo stoves, home furnaces, and personal and commercial vehicles in a state that produces oil, but doesn't have the ability to refine all its own products.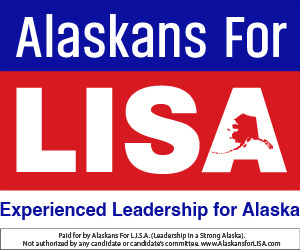 About 80 percent of the barrels of oil produced in Alaska are transported by tanker to refineries in Washington and California. Alaska has three operational refineries in Nikiski, Valdez, and North Pole, with a combined processing capacity of about 164,000 barrels of crude oil per day, according to the Energy Information Administration. They produce gasoline, diesel, and jet fuel for Alaska markets. But the current output from the Trans Alaska Pipeline System is about 500,000 barrels per day.
Big Lake Rep. Kevin McCabe has a plan for that. He has proposed a tax on Washington — "a $15 surcharge on oil to any state where the state taxes us on the finished product," he said.
HB 361 is the same bill proposed by then-Rep. Mike Chenault in 2009. McCabe just dusted it off and refiled it with new dates.
The second bill, HB 393, is a proposed tax that would hit the Washington-based fishing industry working in Alaska. It's a 6-cent-per-pound fish tax that would be broadly applied, but then be credited back to boat owners who live and operate in Alaska.
"I'm tired of being thought of as a Washington colony," McCabe said last week. "I'm tired of them taxing us and depending on us for their needs."
McCabe said he would be willing to pull his bill if Washington lawmakers pull theirs.
McCabe said, "I have talked some Washington Republican legislators who have said 'thank you.'"
The proposed gas tax from Washington comes at a time when fuel prices in Alaska are soaring. Today, President Joe Biden acknowledged the prices at the pump could go higher due to his sanctions on Russia.
"Defending freedom will have costs for us as well, and here at home. We need to be honest about that," he said.
"My Administration is using every tool at our disposal to protect Americans from rising prices at the pump. We are closely monitoring energy supplies for any disruption, and we are executing a plan to secure the stability of global energy supplies," Biden said.