A voter initiative that calls for what supporters say is an Alaska Students' Educational Bill of Rights was approved by Lt. Gov. Kevin Meyer today, upon advice of the Department of Law.
The group behind the measure can proceed with gathering signatures in petition format, and that would lead to a question being put to voters.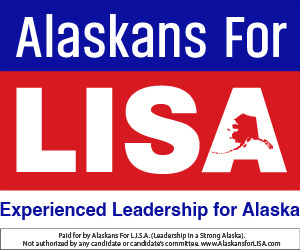 The initiative outlines lofty, undefined, and unquestionably expensive goals that include certain vague outcomes, such as pre-K programs, and a "quality" education for all children in a state where education spending is the highest in the nation per student, but which has some of the poorest outcomes.
The initiative goes so far as to mention that learning begins at infancy, suggesting that in future years, litigation could occur if programs for infants are not implemented statewide. The initiative also mentions better pay for teachers and seems to grant authority that is now at the district level to the state:
The initiative says the State should ensure:
"students of all ages have access to a continuous system of high-quality public education;
"incentives are in place to make voluntary pre-elementary programs as available, affordable, and high-quality as possible;
"investments are made in high-quality, voluntary pre-elementary programs that reflect the best available data on outcomes for students throughout their academic careers;
"public schools are safe, accessible, and modern in order to facilitate an environment conducive to learning;
"public schools receive the tools, including salaries and benefits, to attract and retain highly-qualified professionals in a manner that is competitive with other jurisdictions;
"public schools provide a classroom environment, including class-size, caseloads, and educator workload, that is conducive to frequent one-on-one interactions with educators;
"public schools offer a comprehensive education that includes career and technical education; engineering; world languages; language arts; mathematics; physical education; science; social studies; technology; visual and performing arts; consistent with the provisions of AS 14.35.010-030; and other electives offering enrichment;
"voluntary pre-elementary programs and public schools offer access to extracurricular activities that enhance skillsets beyond the classroom;
"voluntary pre-elementary programs and public schools prepare students to be good citizens and productive members of society;
"public schools provide culturally sensitive curricula, including programs, experiences, and teaching methods that speak to and preserve Alaska Native identity and history, and reflect the needs and cultures of diverse student populations;
"where practicable, voluntary pre-elementary programs and kindergarten through twelfth-grade public education are available at or near each student's place of residence; and
"voluntary pre-elementary programs and public schools provide for the social and emotional needs of students in order for them to succeed in their program expectations and academic studies.
UNIVERSITY INVESTMENTS
In addition to birth through 12th grade overhaul of education, the initiative calls for an undefined and non measurable investment in university programs, to ensure:
"quality public university education is affordable and accessible to Alaskans of all economic means and provides a clear value when compared to universities in other jurisdictions;
"provide for the maintenance of university facilities; ensure that academic programs and educational technology, including connectivity among university campuses, support lifelong learning opportunities for Alaskans in urban and rural Alaska; encourage research, discovery, and creative activities and, where appropriate, the commercialization of those activities in support of economic development and diversification; ensure coordination with Alaska's schools in the preparation of educators and education leaders, and through provision of dual enrollment opportunities for academically qualified students; collaborate with the Alaska Department of Education and Early Development and the Alaska Department of Labor and Workforce Development to ensure that Alaska's students are prepared for a productive career that meets the needs of Alaska's employers; provide programs and services that build on and contribute to the rich cultural diversity of Alaska's people."
The group of educators promoting the measure will need to collect 28,501 signatures and has a year to do so.
The lieutenant governor's letter approving the initiative for the next stage is here: