Former senatorial candidate Joe Miller pulled a good one on Monday: Instead of announcing his own campaign for governor, as many expected, he endorsed Chris Kurka for governor. Yes, the same Rep. Chris Kurka who has served for 11 months in the Legislature for Wasilla.
Miller said he was disappointed in Gov. Mike Dunleavy. Nothing had been addressed to remedy vote integrity, which is an issue he takes personally after losing to Sen. Lisa Murkowski, and he blamed Dunleavy for violating the U.S. Constitution in his early response to the Covid-19 pandemic in 2020.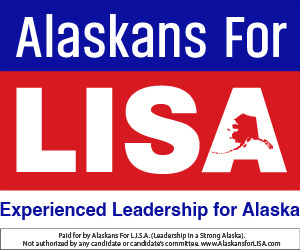 Kurka, he said, will be the real deal for conservative Alaskans.
Miller mentioned oligarchs and seemed to hold a grudge against Dunleavy, who he said had sent "underlings" to meet with him and "pat me on the head."
Campaign observers say that Kurka could pull 5 percent of the zealot vote away from the sitting Republican governor. And another said that Miller just gave candidate Bill Walker a huge gift, because conservative voters, in a ranked choice election scenario as Alaska is about to hold, have a 50 percent drop off after they make their first choice. And so Kurka's voters will not necessarily choose Dunleavy as their second choice. This could give Walker a 5 percent advantage he never dreamed of.
Kurka, who is the former state director for Alaska Right to Life, is set to make remarks about his campaign at 3 pm on Monday.