Alaska Democrats and their surrogate activists have won at the Alaska Supreme Court, which ruled today in favor of using a map the Democrats designed for a Senate district in Anchorage.
Republicans will lose at least one Senate seat, which will lead to a coalition government in the Senate, as a result.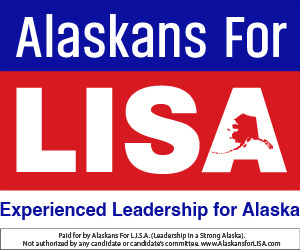 Last week Superior Court Judge Thomas Matthews ruled against the map that paired Eagle River with parts of the hillside of Anchorage and Eagle River, and ordered the Alaska Redistricting Board to use the Democrat map for the upcoming election.
Every 10 years, the political boundaries are redrawn in Alaska to make up for population shifts. The exercise is a political one and is always subject to lawsuits.
The Supreme Court, in its agreement with the judge, said there is no need for oral arguments. The full opinion is at this link: