On Facebook, mayoral candidate Forrest Dunbar has told his supporters that it's unlikely that he will win, since Dave Bronson is ahead by 627 votes. He's going to be off the grid for three days at a National Guard exercise and is leaving further communications to the public to his campaign staff.
That's not how the Dave Bronson for Mayor team sees the race. Volunteers have been busy calling voters whose ballots were rejected, and encouraging them to head to the Election office at Ship Creek in Anchorage to "cure" their ballots. This usually means showing identification and confirming their signature, or fixing some other aspect of the ballot they turned in. There were hundreds of rejected ballots that need to be fixed.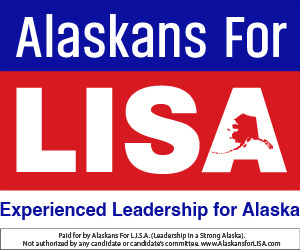 The Bronson team believes the count could tighten up with the ballots that have not yet been counted. Those include ballots voted at the Loussac Library on the final day of the election, May 11.
The elections center had received 89,469 ballots as of Thursday. As of then, 80,993 ballots had been counted. The election is scheduled to be certified by the Assembly May 25, and the new mayor will be sworn in on July 1.
Read: Bronson gains ground with 627-vote lead
Check back for updates.