Sen. Mike Shower has unveiled a new version of Senate Bill 39 – proposed legislation to make Alaska's election system more secure, protect voter data, and increase voter confidence in results. 
"A troubling trend has emerged where entire segments of our nation are not only disappointed by election results, but refuse to acknowledge them as legitimate," said Sen. Shower. "It happened in 2016 and again in 2020. Senate Bill 39 is a proposal I've been working on since 2018 to help restore Alaskans' confidence in our election system – the very cornerstone of our constitutional republic – by utilizing the latest in election security technology to authenticate voter identification and protect sensitive voter information from hackers."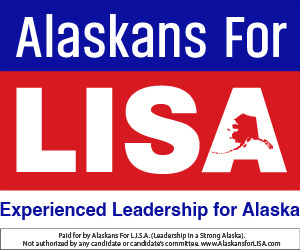 The new version of SB 39:
Introduces Multi-Factor Authentication security for all registered voters, exempting those unable to use the technology. MFA is an electronic method of verifying a user's identity using two or more pieces of evidence most commonly used to protect users from unauthorized access to their personal information, financial assets, and more.
Requires the Division of Elections to use a highly secure digital ledger known as blockchain technology to protect election data and ensure something like the October 2020 data breach of over 113,000 Alaskans' personal information never happens again.
Requires the Division of Elections to clean the voter rolls more frequently and cross reference them with other more recent and accurate databases.  
Adds tribal identification cards to the list of acceptable forms of identification when registering to vote.
Requires the Division of Elections to notify each absentee voter whose ballot has been rejected and provide an opportunity for the voter to fix any issues. This is known as "ballot curing."
Directs the Division of Elections to adhere to the U.S. Postal Service's existing ballot envelope barcode procedure, enabling voters to track their mail-in ballots.
Blockchain has not been used in elections so far in America, Shower said, but the technology protects investments in the bitcoin industry. Blockchain is hard to hack since the data is stored in numerous places. Many institutions, including the military and banking institutions are already using the technology because of protections it provides.
"There are individual bits and pieces throughout the country that are being used in elections, but I don't think we have any one state that has adopted that has the whole package of multi-factor authentication with blockchain technology to secure their election system," he said.