Police Chief of Seldovia is telling people who own homes in the tiny Kachemak Bay community they are not welcome — to turn their boats around and leave.
Scott Ogan, former legislator, considers Seldovia his legal address, as it's where he is registered to vote and where he spends much of the year.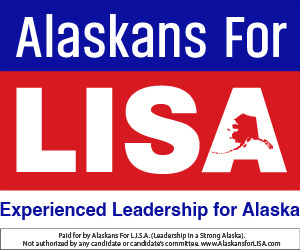 But according to the mandate from Police Chief Paul Cushman, if you have a home elsewhere, you should not come to your bug-out cabin in Seldovia.
"People that have a secondary home here and a primary home residence somewhere else, should not be returning to their secondary Seldovia homes right now. It is pretty simple and clearly defined who is allowed to travel," Cushman wrote.
"I am sure you may have heard that I am contacting people that arrive in Seldovia to make sure they have legitimate reasons to be here that follow the state mandates. This will continue and those found in violation may face consequences for their actions as allowable per the mandates," Cushman wrote. In other word, fines and arrests.
Ogan said he confronted Chief Cushman and said that he intends to spend the summer there, as he has for years, and as other Alaskans do.
The City of Seldovia collects over $280,000 in property taxes each year from property owners, but for those who are not living there year round, the current message is: You can own a home and pay the property taxes on it to the City of Seldovia. You just can't actually use it if you are not a year-round resident.