SLOPPY OR TOO BUSY TO CARE?
Rep. Jonathan Kreiss-Tomkins of Sitka is working hard to correct a report he made more than two weeks ago to the Alaska Public Offices Commission.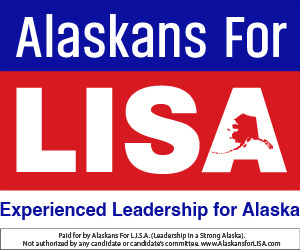 His original report, which was due Feb. 15, contained significant errors, serious campaign finance violations, incomplete information about donors, and a lack of attention to detail. Transparency is the biggest problem with his reporting.
Kreiss-Tomkins, elected in 2012 after dropping out of college, could be seen during a committee meeting on Wednesday afternoon working hard on his tablet computer and not paying attention to legislative proceedings.
By the end of the day, the most egregious errors to his campaign finance report were amended, although numerous donors are still listed with incomplete information.
The extensive violations on his original filing that had been noted by Must Read Alaska in our Wednesday email News Flash, read by thousands of Alaskans (you may sign up on the right side of this web site). Must Read Alaska noticed his extensive violations while reporting on a challenger in the District 35 race, who filed for office on Tuesday.
[Read: Alaska Native 'Kenny Karl' Skaflestad challenges JKT]
Kreiss-Tomkins' report had problems enough to attract a hefty fine from the public offices commission, but by fixing them he will likely not face such a penalty.
His original report showed he had received more than $3,000 from out of state, which would have been a violation; he also showed receiving a donation in February from a political action committee, also illegal; and received $1,000 in illegal donations from ASEA, the State employees union. He also had listed four donations twice on his APOC report.
By the time he corrected those problems, which appear to be double entries, his $8,833 in donations were whittled down to $6,944, about a 22 percent error rate in his reporting. His out-of-state contributions came in just under the $3,000 limit, a legal squeaker for the lawmaker who attended Yale University but who left before graduating to run for the Alaska House.
The majority of his donors on his original filing omitted their job titles and employers, and many addresses were missing or clearly false, such as "Stanwood, Alaska." That problem is still one he will have to address.
Kreiss-Tomkins listed one $500 donation that he received on Feb. 12, 2018, which would violate the APOC rule that prohibits sitting legislators from accepting donations during legislative session. That donation came from the Alaska Sea Pilot PAC fund.
In the 24 hours since Must Read Alaska first reported on this, Kreiss-Tomkins has removed that donation from his amended report.
The lawmaker, who is part of a group pushing the Alaska Government Accountability Act, a ballot initiative to limit state lawmakers' travel, per-diem, and lobbyist contributions, received the majority of his donations from out of sate. Some 45 of his 56 donors on his original report (since amended) came from places like California, Massachusetts, Connecticut, New York, and Chicago.
A sample of what the Kreiss-Tomkins APOC report looks like, with incomplete information, double entries, and what would be an illegal contribution, which is now gone from his amended report.