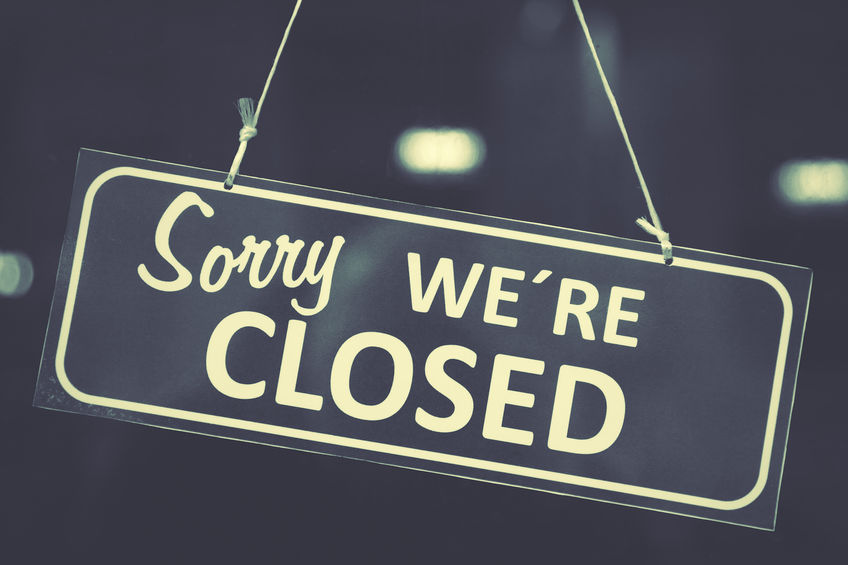 The damage has already been done. When Must Read Alaska reached John (his name is changed to protect him from government retaliation), he was on a conference call with his partners, trying to figure out how or when to reopen their signature Anchorage restaurant.
Or, more accurately, if they can reopen at all.
The new "Phase 2" regulations, announced by the Dunleavy Administration on Wednesday, were leaving restaurant owners scratching their heads and peering into their now-empty wallets.
The emergency regulations allow restaurants to open at 50 percent capacity, or no more than 50 customers, but the required distancing of tables at 10-feet distances puts a similar cap on the number of customers they can seat. The math isn't working for a lot of restaurants and the net result is they can't open — there would not be enough business to staff up the downtown Anchorage dining establishment. They can seat no more people than they could under the old restrictions, John said.
What's more, the restaurant owner said, the loans from the federal government, known as Paycheck Protection Program loans, only apply to wages and rent. What he needs is to completely restock the pantry with fish, meats and vegetables, dairy and other fresh ingredients that make the restaurant an experience. This is not about throwing pizzas or flipping a previously frozen burger.
When he closed the restaurant under government orders over a month ago, everything had to be thrown away, frozen, or given away. Now, John wondered, who in the restaurant industry will have the money to get the engine of the restaurants going again?
Like other independent restauranteurs, John and his partners were in the middle of deciding if they can reopen in Phase II of the "open" economy in Alaska. Many others he knows won't, he said. The regulations change too quickly, and the governor could reverse his policy and shut everything down at the drop of a hat. The ability to open at all is now in peril.
Another restaurant owner in Anchorage said she's terrified of the state government pulling her liquors license if there's any infraction, no matter how small, of the emergency regulations. She, too, won't be opening during Phase II, because she's watched as the state and municipality's emergency orders changed — sometimes by the hour.
The South Anchorage restaurant owner doesn't want to risk purchasing the groceries for her establishment, only to be shut down again by the government with just a few hours notice.
An Anchorage man who owns a bouncy-gym for children says his prospects are bleak. He doesn't know if he'll make it, and every loan and grant he has applied for has not come through.
In Skagway, a mechanic we'll call Joe said 100 percent of his work for six months of the year is repairing tour buses. Not a single bus is running, and the town is a ghost town. He doesn't know if he'll make it.
Even the Skagway grocery store and hardware store, both considered essential businesses under the shutdown, have lost enormous revenue because the population of Skagway is still under 1,000. It will not grow to three times its winter size this summer as the workforce moves in to manage and serve the million-plus tourists that were expected before the cruise industry collapsed.
Skagway is so empty, with the stores on Broadway still boarded up, you could run down the street naked unwitnessed by a single soul.
Whether the federal funding that is sitting in the Legislative Budget and Audit Committee that has been set aside for businesses will be enough is also in grave doubt. The committee chairman, Rep. Chris Tuck, says he wants the governor to adopt the Tuck plan for putting money out into communities. The committee has sat on the money for over two weeks.
By now, losses at the first restaurant are past $1 million, and the second restaurant is half that. There's only $290 million in that state pot for business loans, and Tuck wants it all out the door as grants.
However the funds get out the door — by loans or by politically-charged grants — they won't even begin to cover the losses in the restaurant sector, much less for mechanics, photo studios, bouncy gyms, and hair salons.
Restaurants have been closed for so long now, some of their staff have left the state, while others are actually getting by on unemployment benefits, with the federal $600 bonus having given a boost for some workers who won't come in to work at at empty restaurant, only to make pocket change in tips. For some, it's more expensive to drive to work than it is to stay at home and scrape by on unemployment benefits.
What has unfolded is a scenario where these restaurants cannot open because they cannot seat enough customers, and they've lost so much money that they can't pay their past-due bills and buy the food they need. No supplier is going to extend them credit.
"All of us have to pay the vendors that we owed when we closed last month," John said. "The product has to come out of our own wallets because government funding so far won't pay for it and it's the largest expense we have. This is hindering a lot of companies from being able to reopen, because the cost of restarting the car is more than we have in our pockets."