With only 10 days left in the legislative special session, the Senate Finance Committee has yet to hear SJR 6, the governor's request that the Legislature allow Alaska voters to vote on a constitutional amendment for the Permanent Fund dividend calculation.
The resolution has been sitting in Senate Finance since May 14, with nothing on the schedule to indicate that the co-chairs Sen. Click Bishop and Sen. Bert Stedman plan to hear the governor's proposal.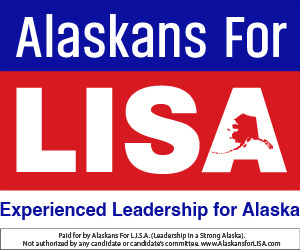 This is shaping up to look like a "pocket veto," where a lawmaker just stuffs a bill into his/her proverbial pocket and it never sees the light of day.
The other legislators do have recourse. Uniform Rules says they can bounce SJR 6 out of Finance and into Rules, where it would either get locked down by the Rules Chair similarly, or proceed to the floor for a vote.
Bouncing a bill out of committee effectively means rolling the chair, which isn't likely to happen in Finance, considering the makeup. But Uniform Rule 24 says that chairs are obligated to not just consider bills that come before them, but must act on them in some way. They don't get to just sit on bills.
If they do sit on SJR 6, there's also Rule 48, the "right to discharge" a bill from a committee. Either the majority of the committee can send a request in writing to the presiding officer, requesting the bill be scheduled, which it then must be within three days, Or a member of the body on the floor of the Senate can make an oral motion to have the bill discharged. That is not always successful, but can be.
In 2018, Sen. Mia Costello wanted the repeal to SB 91 (the lenient crime bill ) to move from Senate Judiciary Committee. Costello, Sen. Mike Shower, and Sen. Bill Wielechowski rolled Judicary Chair John Coghill, forcing the bill to move along.
The governor originally proposed HJR 7, which is currently in House Judiciary and does not reflect the improvements of SJR 6 made in Senate Judiciary. SJR 6 would take the annual calculation of the Permanent Fund dividend out of political hands and protect it in the Constitution. It would similarly protect the Power Cost Equalization Fund.