The U.S. Army Corps of Engineers has said that the Pebble Project is good to go for the next step of permitting.
It won't be that easy of course. Although the long-awaited environmental impact statement said that if the mining project proceeds according to its plan, there will be no measurable impact on salmon in Bristol Bay or the commercial fishery, the ink is being placed on the lawsuits already.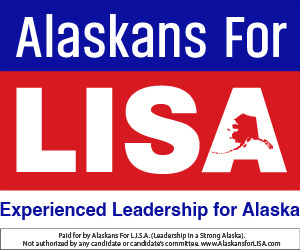 "Today was really fifteen years in the making. From the beginning, we dedicated the time, resources and technical work to ensure we had a project that could be done responsibly, be done without harm to the Bristol Bay fishery, and provide meaningful contributions to the communities closest to the project," said Tom Collier, CEO of the Pebble Project. "After an extensive, rigorous, and transparent review process the USACE has concluded the Pebble Project meets that mark."
The project went through the same federal review process that has brought Alaskans decades of North Slope development and a host of other resource development projects that faced heavy resistance every step of the way but that now provide jobs and economic activity for thousands of Alaskans, he said.
The Natural Resource Defense Council issued its statement on Thursday, a full day before the release of the document:
"The analysis is full of gaps, deficiencies, and legal blunders. The Army Corps conducted a hasty review at breakneck speed and ignored the tribes, cooperating agencies, and other stakeholders who identified serious errors in the agency's process," the NRDC said, in part.
But Pebble is used to this type of attack.
"Alaskans, especially the residents of Bristol Bay, have never received the real Pebble story and after a lengthy misinformation campaign many were led to believe a mine at Pebble would harm the fishery," Collier said.
"Some will criticize the USACE and the process they followed to get to this point. That is unfortunate. The USACE is staffed by some of the most diligent public servants in our government," he said, advising that he expects groups like the NRDC to challenge the process in court.
"I welcome that challenge because the process is sound and defensible. The process has been thorough. It has been thoughtful. I have worked in federal permitting for most of my career and can say with certainty the USACE has done a very good job. I have been laser focused on making sure that any permit received for the project could withstand a court challenge and I am confident the process followed to produce this thorough EIS will prevail," Collier said.
Gov. Mike Dunleavy also issued a statement today:
"Today's release of the Final Environmental Impact Statement by the U.S. Army Corps of Engineers is only one step in a lengthy and complex regulatory process that will take place before any final determinations are made on the proposed Pebble Project. The Pebble Partnership has not even initiated the state permitting process and is not expected to do so until a Record of Decision is released by the Corps of Engineers later this year. When that happens, the Pebble Project will undergo a thorough, fact based analysis by the appropriate state agencies to determine if it meets Alaska's high standards for environmental protection."pebble