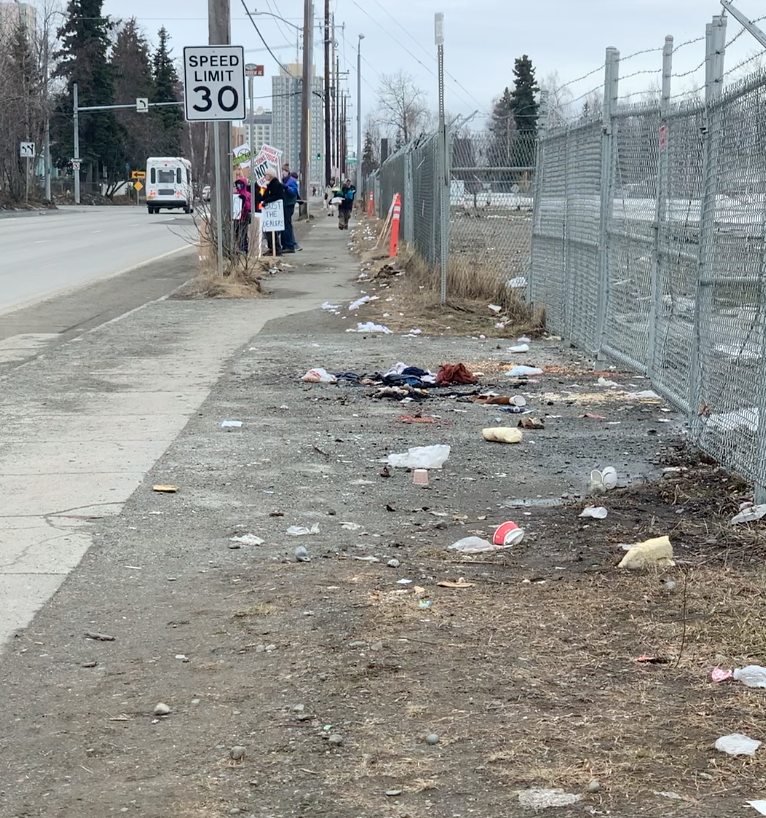 ANCHORAGE CHAMBER CITY-WIDE CLEANUP MOVED TO MAY 4-31
The Anchorage Department of Solid Waste Services will not host free dump days in 2020. Instead,  the department will distribute free summer disposal passes to all Municipality of Anchorage residents, good for disposing of one load of garbage.
Residents can register at www.muni.org/sws for a pass that allows them disposal of one free load of garbage. Registration opens at 8 a.m. Monday, May 4 and closes at midnight Monday, May 18. Passes will be valid through Sept. 5, 2020.
All free drop-offs must go to the Anchorage Regional Landfill in Eagle River. Passes will not be accepted at the Central Transfer Station in Midtown Anchorage. Girdwood residents may use passes at the Girdwood Transfer Station.
Only current residents of the Municipality of Anchorage may register for a free pass. Passes are limited to one per resident.
Loads are limited to less than 1,000 pounds and may not exceed the size of a standard pick-up truck bed. No U-Hauls or Double Axel trailers will be eligible for free disposal.
Additional fees will still apply for any item containing Freon (refrigerators, freezers) or to disposal of more than 40 pounds of household hazardous waste.
The Anchorage Chamber of Commerce Citywide Cleanup will move to May 4-31.