Leave it to former Alaska Gov. Sarah Palin to mix it up with New York City's Covid cops.
In addition to the sitting judge in Palin's trial against the New York Times announcing to the New York media that Palin had tested positive for Covid and is "of course unvaccinated," the mayor of the nation's biggest city has decided to pile on and discuss Palin's medical status publicly, without proof or authorization.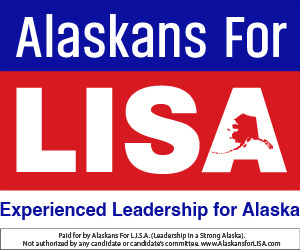 New York Mayor Eric Adams criticized Sarah Palin on Thursday for dining outside at Manhattan restaurants while infected with Covid-19, an allegation of which he had no way to verify, since Palin could very well have been negative by the time she went out to eat. Her Covid test was Monday and the mayor could have no way of knowing when Palin came in contact with the virus.
Mayor Adams' spokesman, however, singled out Palin as a pariah.
"We encourage any New Yorker who came into contact with Sarah Palin to get tested, just as we encourage all New Yorkers to get tested regularly, especially those who believe they may have been exposed to COVID-19," said Adams spokesman Jonah Allon, in a statement to the New York Daily News.
"By repeatedly flouting CDC guidelines, Ms. Palin has shown a complete disregard for the health and safety of small business workers and her fellow patrons," said the spokesman. "The city offers multiple resources to support isolation for those who test positive for COVID-19, and we encourage Ms. Palin to join the 98 percent of New Yorkers who report they have followed guidance on isolation and have helped New York City stop the spread."
New York City has reportedly had 2.22 million cases of Covid since it arrived in the United States in early 2020, resulting in a reported 38,034 deaths.
Palin had tested positive on Monday, the first day of the trial. She had dined out at Elio's over the weekend, and was again spotted by media trackers on Wednesday, dining outside.
According to mainstream media, Palin's dining partner, former professional hockey player Ron Duguay, got up from the table, approached one of the paparazzi photographer's who had asked Duguay if he was concerned that Palin had tested positive for Covid.
"Are you looking for trouble?" Duguay allegedly asked the photographer before knocking the tracker's camera to the ground.
The New York Post reached out to the restaurant for comment.
"S– happens! People come to eat, we are not the border police," a worker told the Post.
New York City has a Covid passport law, requiring most businesses to enforce the vaccine mandate. The vaccine passport is called "Key to NYC," and businesses that don't check for the vaccine passports are subject to steep fines. People can show proof in the form of a CDC vaccination card, NYC vaccination record, the New York state Excelsior Pass or the NYC Covid Safe App.
It appears Elio's didn't ask the visiting former governor of Alaska to show proof of her vaccine when she dined in on Saturday. Palin is leery of the Covid vaccine and told Turning Point USA's Charlie Kirk last month that she will not be getting it.
Her case against the New York Times will begin on Feb. 3, unless there are more delays.