A new poll by Alaska Survey Research shows that congressional candidate Nick Begich is the winner of a ranked choice scenario that includes him, and any combination of Sarah Palin, Al Gross, Santa Claus, John Coghill, Tara Sweeney, Josh Revak, Andrew Halcro, or a variety of the other candidates on the special election ballot to replace Congressman Don Young.
Using a range of different "final four" combinations, it appears that Nick Begich, who is a Republican, wins every time.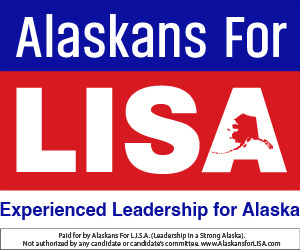 The survey was of 605 likely special election voters and was assigned a margin of error of +/-4%. The survey participants were registered voters who were at least 50-50 likely to vote in the special election. Results were weighted to bring variables into expected proportion: Region, gender, age, ethnicity, education level, party affiliation, and 2020 presidential vote.
In early April, Must Read Alaska contracted with Remington Research to do a poll with a few of the names on this poll, but did not take a ranked choice approach. This is the only poll to ask participants how they would rank a set of four candidates.
Read: Must Read Alaska poll shows Palin, Begich in front
Alaska Survey Research polls generally favor Democrats and this poll was done on behalf of Democrats, which has the party concerned that its brand-name candidates will not advance. Chris Constant and Mary Peltola are the leading Democrats among the 48 candidates on the special election ballot.
Here were the results:
The results of the poll explain why the Alaska Democratic Party has started attacking Al Gross, since the party needs to bump him from the final four to make way for a Democrat to be on the November ballot.