The effort to recall Gov. Michael Dunleavy will be taken up in court on Thursday with a new judge.
Last week, Anchorage Superior Court Judge Jennifer Henderson listened to oral arguments on whether the petition process should go forward. But on Tuesday, she asked for the case to be reassigned because of her pending workload.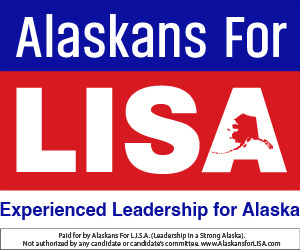 The judge assigned the case is Eric Aarseth, who is, unusual for a judge in Alaska, a registered Republican who was appointed by Gov. Frank Murkowski in 2005, and has been retained by voters six times.
Aarseth is a retired U.S. Army Captain and is a Lieutenant Colonel in the Alaska Air National Guard. In one of his recent high-profile political cases, he ruled that the Division of Elections had counted ballots properly in the 2018 House race between Fairbanks Rep. Bart LeBon and Kathryn Dodge. LeBon had won by one vote.
The Recall Dunleavy group, represented by several lawyers led by former Gov. Bill Walker's Chief of Staff Scott Kendall and Walker's Attorney General Jahna Lindemuth, are arguing for an expedited schedule so the recall vote can take place this spring — before the state budget is finalized.
"While the Administration may not see a reason to expedite this case, there is substantial reason to provide a prompt determination of whether the citizens of the state should be permitted to exercise their right of recall,: the lawyers for Recall Dunleavy wrote.
They also adjusted downward the number of people who signed the petition. The Recall Dunleavy organizers had told the media that over 49,000 people had signed the recall petition, but now admit that 46,405 were qualified to do so (eliminating out-of-state names and duplicate signers such as Democrat Rep. Harriet Drummond.)
Lawyer Kendall says that the Division of Elections has "unlawfully denied" the petitioners the right to move forward with this version of their petition.
"The citizens have a right to begin collecting signatures for the next round, and have the recall election scheduled within 60 to 90 days of the next round of signatures being validated. If the petition had been lawfully certified on November 4, the day of the unlawful denial, Plaintiff expects it could have submitted sufficient signatures by the end of the year, causing a recall election to be scheduled in early spring. Alaskans could then have a different governor address the legislature's budget and other laws proposed during this upcoming session. This is still possible with an expedited schedule."
Spring would also coincide with the Alaska Democratic Party's state convention in April, which would excite the base of the party. 20 percent of all registered Democrats in the state of Alaska have signed the recall petition.
The scheduling conference for the lawsuit by Recall Dunleavy vs. State of Alaska Division of Elections begins at 10:30 am in Anchorage.