The Alaska Senate usually starts out its floor sessions with a prayer or sometimes a thought for the day from a non-religious member. On Tuesday, the prayer was offered by one of the Senate pages, Ollie Zaldivar of Anchorage, who beseeched wisdom from a Norse god named Odin.
He offered the prayer that asked that he know magic and know truth. He referred to the god as "Allfather."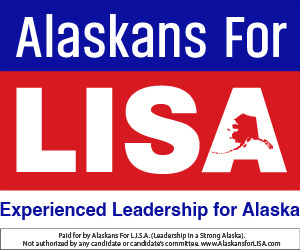 Described as a wise, one-eyed old man, writes the description in Wikipedia, "Odin has by far the most varied characteristics of any of the gods and is not only the deity to call upon when war was being prepared but is also the god of poetry, of the dead, of runes, and of magic."
After the prayer, typically Sen. Lyman Hoffman asks, in the tradition of the Senate and House, that the prayer "be spread across the journal," but this time he did not make the request.
Instead, Hoffman looked over at Sen. Gary Stevens, who rose and did the deed, asking for the the traditional "spread across the journal."
As a legislative floor staff, Zaldivar is one of several who work for the entire Senate.
Oddly related, Sen. Bert Stedman has a wooden bust of Odin that sits in the Senate Finance Committee on a shelf overlooking the table that the committee members gather around to decide on legislative matters coming before them.