May 3, 1917:  Gov. John F. A. Strong approved a bill creating the Alaska Agricultural College and School of Mines, now the University of Alaska. With a federal land grant, the school got funding from the Alaska Territorial Legislature in 1922, when the first building was completed. By the first commencement in 1923, there was a single graduate.
May 4, 1911:  Cordovans shoveled Canadian coal from the wharf into the bay to protest the federal government's decision to withdraw coal, oil, and timber land in Alaska from private ownership. It became known as the Cordova Coal Party.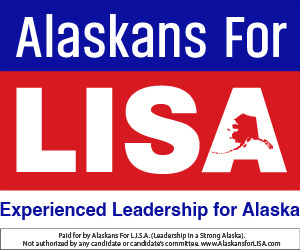 May 6, 1984: Gov. Bill Egan died of lung cancer. It's the 35th anniversary of the passing of the first governor of the state of Alaska.
 * * * *
May 3: Alaska Aviators Forum – featured speaker Steve McCaughey, executive director of the national Seaplane Pilots Association, talking about the Western Governors Association efforts to limit floatplane access to waterways around the U.S. on the basis of invasive species transfer. Aviator Hotel Anchorage, 7 pm.
May 3: GOP Luncheon at Denny's in Fairbanks with speaker Mike Welch, Mayor of North Pole.
May 3: EagleExit meeting in Eagle River / Chugiak, as people organize to detach from the municipality of Anchorage and create a new municipality / borough. Eagle River Lions Club, 7 pm. Take the survey: https://www.surveymonkey.com/r/CDWYKT3
May 4-5: The Great Alaska Aviation Gathering at the FedEx Hangar, (South Terminal). Draco will be in attendance. Check it out:
May 4-5: Arctic Comic Con convention at the Dena'ina Center in Anchorage.
May 4: Alaska State Judo Championship, Wells Fargo Sports Complex, 2801 Spirit Drive, Anchorage, starting at 9 am.
May 4: Alaska Aviation Museum, BBQ and open air party, 4721 Aircraft Drive after the Aviation Gathering, $10, 5-8 pm.
Anchorage,
May 5, 7, and 10: Chill! It's a Drill! Merrill Field plans an aircraft emergency exercise involving the fire and police departments. You may hear sirens, see emergency lights, or hear a message that an aircraft emergency has been issued. Approximately 10:30 am.
May 10: Fairbanks Chamber of Commerce Military Appreciation Banquet. Black tie for a good cause. 6 pm. Details
Check previous editions of the MRAK Almanac for other events in May that may not be shown here.