Anchorage Mayor Ethan Berkowitz has endorsed billionaire New Yorker Michael Bloomberg for president.
According to Politico, Berkowitz joins former Flint, Michigan Mayor Karen Weaver; former Los Angeles Mayor Antonio Villaraigosa, and former Philadelphia Mayor Michael Nutter. Two dozen current and former mayors have signed on with Bloomberg, the news site reports.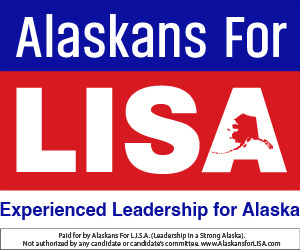 Bloomberg, the media mogul who entered the Democrat field toward the end of 2019, recently made a massive donation to the Municipality Anchorage under the Berkowitz administration.
In 2018, the billionaire former mayor of New York City arrived in Alaska's largest city on a private jet to award up to $1 million for a public art project focused on climate change, which is one of Berkowitz' top priorities.
The money was funneled through the Anchorage Museum, which is a partnership between the museum nonprofit that derives significant support from the Rasmuson Foundation and the municipality.
Bloomberg's grant, the first in the nation under his climate change philanthropic initiative, went into setting up the Solutions for Energy and Equity Through Design Lab, or SEED Lab. In a vacant building in downtown Anchorage near the museum. The SEED Lab is a think tank and public art space to design projects that relate to climate change solutions.