With the presiding officers of the House and Senate determined to not bring the second special session of the Legislature to Wasilla, the Mat-Su delegation has called foul, saying that their leadership is now violating the law.
"I find it fascinating that legislative leaders would rather visit a courtroom than visit the Mat-Su," said Sen. Shelley Hughes, co-chair of the delegation.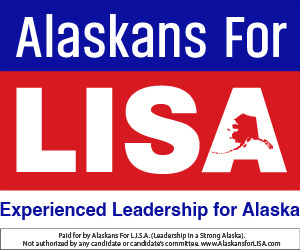 The Republican-led Senate, which was considered a fragile majority to begin with, appears to be fracturing over the issue.
Because five months of legislating in Juneau has failed, the Mat-Su delegation wrote in a statement, the governor's choice of a Wasilla-based special session should be given a chance.
Attempts to deny affordable access to more than a half million Alaskans comes with great risk of litigation, the group wrote.
"Wasilla is a friendly community that's been busy in recent weeks preparing to welcome the legislature. An unlawful attempt to subvert the legally determined location is beyond troubling," said Rep. ColleenSullivan-Leonard, delegation co-chair.
"The Constitution requires a 2/3 agreement (40 votes) in a poll of the joint House and Senate for the legislature to call itself back into a special session, and statutes require that same poll to determine the location. The presiding officers had only 39 votes to call the legislature into its own special session in Juneau. The statutes clearly state that when the governor issues the call for a special session, the governor determines the location," the delegation wrote in a statement.
Gov. Michael Dunleavy called the second special session to Wasilla for July 8. He suggested the Legislature use Wasilla Middle School.
The Legislature convened, as required by law, on Jan. 15, but had not completed its work in the 90 days mandated by statute, or the 121 days mandated by the Constitution.
The Legislature also blew through the 30-day special session, passing an operating budget for the state in the 11th hour, and then awarded itself back-pay per diem for the time spent in Juneau, which was also violating a law it passed in 2018.
[Read: Legislative leadership says 'no thanks' to Wasilla special session]
The governor may have called the Legislature into special session in Wasilla, but by law he cannot sue the Legislature. Yet, as the statement from the Mat-Su delegation indicates, someone else may.