SEN. SHELLEY HUGHES'  SON TO SPEND SUMMER IN WHEELCHAIR
Brandon Cockburn, 39, was arrested on June 20 after leaving the scene of an accident at the intersection of Cordova Street and 6th Avenue. He was jailed briefly and then released to community supervision.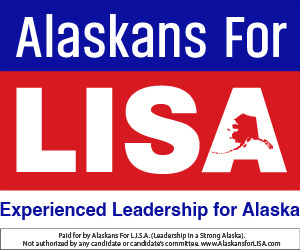 Cockburn was driving northbound on Cordova Street and ran a red light because, he told police later, he was low on gas and didn't want to idle at the stoplight.
His Dodge Caravan was struck by a 2000 Honda motorcycle eastbound on 6th Avenue. The motorcyclist, who is the adult son of Sen. Shelley Hughes, flew through the air.
Tyler Hughes was badly injured with multiple fractures. Sen. Hughes told Must Read Alaska that he'll be in a wheelchair for the rest of the summer.
Cockburn was located during Operation Midnight Sun and faced multiple charges including Assault 2, Driving without a driver's license, Driving without Insurance and Leaving the Scene of a Collision.
Cockburn already had nine pending charges of distributing child pornography, and he was out of jail on community release when he ran the light. The lewd material he is accused of possessing showed children's genitals, masturbation, and sexual penetration.
Although he'd been summoned several times to be arraigned on those charges, Cockburn had not shown up in court, but was on an ankle monitor at the time of the accident.
Cockburn is a drummer/percussionist from New Orleans who has been in Alaska since 2005 and has played with over a dozen bands and ensembles.
During his arraignment yesterday on the porn charges, Judge Michael Corey set bail at $20,000 and Cockburn was led away in handcuffs.
A GoFundMe site was set up to help Tyler Hughes, 28, through this costly time when he will not be able to work at his restaurant job or property management business.