Anchorage residents have been hoarding hand sanitizer and toilet paper for weeks. Now, even the face tissue is gone from shelves, and paper towels are running low at local stores.
This morning, as Costco opened its doors on Dimond Blvd, a line stretched 100 deep, wrapping around the building, and the line looked like it was not moving. But by noon, however, the line was dissipated.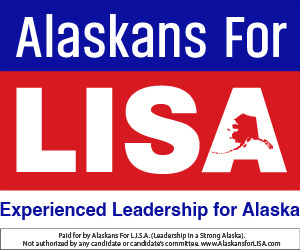 Costco said in an email on Tuesday that it would limit the number of shoppers in all stores to allow social distancing. Shoppers confirmed that policy to Must Read Alaska.
Scouting the shelves at Carrs/Safeway on Huffman Road revealed many sections stripped, as though locusts had come through the store overnight. Potatoes and onions were gone, the meat section was picked over and the baking flour was in short supply. Shelf stockers were working feverishly to restock what they could:
All of this, in response to the coronavirus, which is impacting how people live their lives in America. While they once didn't feel the need to stock their pantries, now they're reconsidering, as they face possibly several weeks of self-quarantine, and children home from school for the rest of the school year.
Also, with restaurants having been closed down suddenly, those who usually dine out frequently are finding they'll need to be more resourceful in their own kitchens until the virus stops finding new hosts or until a vaccine is developed and available.