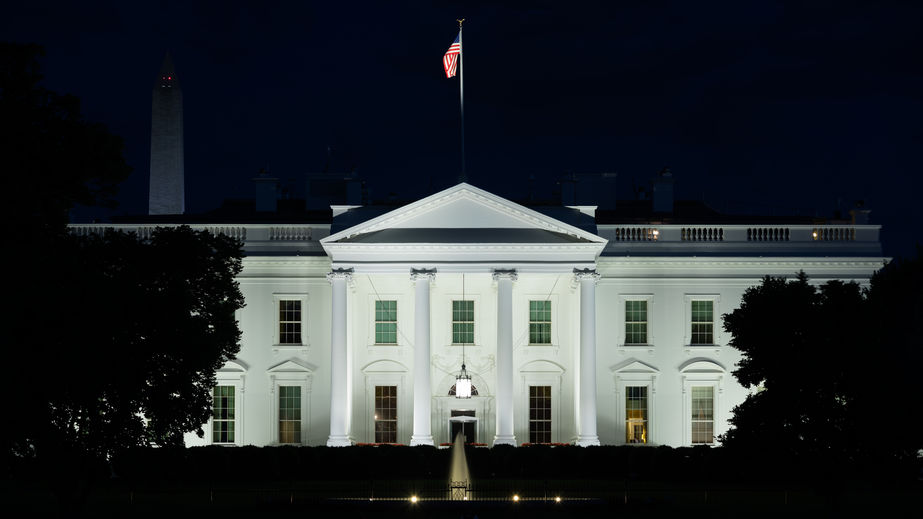 The inauguration of Joe Biden will take place Jan. 20, and then he'll offer his slate of cabinet members to the Senate for approval. The Senate has a 50-50 split between Democrats and Republicans, but in case of a tie, Vice President-elect Kamala Harris will be able to break that tie.
Biden's incoming chief of staff and deputy chief of staff will not face confirmation hearings, and neither will Biden's climate czar, Gina McCarthy, but cabinet members will need confirmation.
White House Chief of Staff Ron Klain: He was chief of staff for Vice President Joe Biden, and was the Obama Administration's ebola-response coordinator in 2014-2015.
Deputy Chief of Staff Bruce Reed: Longtime aide, he was Biden's chief of staff, 2011- 2013.
Treasury Secretary Janet Yellen: She is former Federal Reserve chair.
Attorney General Merrick Garland: His nomination to the Supreme Court was blocked by Republicans in 2015.
Secretary of Defense Lloyd Austin: Retired four-star general, has served on the board of Raytheon.
Secretary of State Antony Blinken: Longtime aide Antony Blinken, who was Biden's national security adviser when he was vice-president and was President Obama's deputy secretary of State, 2015-2017.
Environmental Protection Agency Administrator Michael S. Regan: North Carolina environmental secretary.
Special Presidential Envoy for Climate John Kerry: Obama's Secretary of State. Former candidate for president. Former U.S. senator.
White House Climate Czar Gina McCarthy: Obama's head of the EPA and now president of National Resources Defense Council. No confirmation needed.
Secretary of the Interior Deb Haaland: New Mexico Democratic Representative Deb Haaland; first Native American to run DOI.
Labor Secretary Marty Walsh: Boston mayor, top union leader.
Commerce Secretary Gina Raimondo: Rhode Island governor, venture capitalist.
Secretary of Homeland Security Alejandro Mayorkas: The deputy secretary of the Department of Homeland Security under Obama, he led the implementation of the Deferred Action for Childhood Arrivals (DACA) program, which Biden has promised to restore.
Secretary of Veterans Affairs Denis McDonough: Obama's White House chief of staff, he has never served in the U.S. Armed Forces.
Secretary of Transportation Pete Buttigieg: Former mayor of South Bend, Indiana, before running for Democratic presidential nomination in 2020.
Secretary of Energy Jennifer Granholm: Former Michigan Governor, former Michigan Attorney General.
U.S. Ambassador to the United Nations Linda Thomas-Greenfield: Foreign Service diplomat. Assistant Secretary of State for African Affairs in the United States Department of State's Bureau of African Affairs, 2013-2017
Director of National Intelligence Avril Haines: Deputy director of the Central Intelligence Agency, 2013-2015. Former deputy director of the Central Intelligence Agency.
National Security Adviser Jake Sullivan: Biden's national security adviser when he was vice president. Nonresident senior fellow in Carnegie Endowment for International Peace's Geoeconomics and Strategy Program.
Office of Management and Budget Director Neera Tanden: President of the Center for American Progress, leftist think tank.
White House Press Secretary Jennifer Psaki: White House communications director in Obama Administration. Former spokesperson for the Department of State.
White House Top Economic Adviser Brian Deese: BlackRock institutional investment executive. Deputy director of the Office of Management and Budget under the Obama Administration, and was the acting director during the summer of 2014.
U.S. Trade Representative Katherine Tai: U.S. Trade Office lawyer on China during the Obama Administration. Now, chief trade counsel for the United States House Committee on Ways and Means.
U.S. Surgeon General Vivek Murthy: Former U.S. surgeon general for Obama.
Health and Human Services Secretary Xavier Becerra: California Attorney General.
White House Domestic Policy Council Director Susan Rice: National security advisor and ambassador to the United Nations under Obama.
Secretary of Agriculture Tom Vilsack: Department of Agriculture Secretary under Obama.
Housing and Urban Development Secretary Marcia Fudge: Ohio Democrat congresswoman.
Education Department Secretary Miguel Cardona: Education commissioner of Connecticut.
Centers for Disease Control and Prevention Director Rochelle Walensky: Chief of infectious diseases at Massachusetts General Hospital.
Coordinator of the COVID-19 Response and Counselor to the President Jeff Zients: He led the HealthCare.gov tech conversion under Obama Administration. No confirmation needed.
Chief Medical Adviser on COVID-19 Dr. Anthony Fauci: Fauci will also continue as director of the National Institute of Allergy and Infectious Diseases. No confirmation needed.