Dear Editor:
Alaskans are divided between a Permanent Fund increase and budget cuts. Many Alaskans demand a $3,000 PFD. Conversely, many Alaskans maintain government spending is wasteful. Both positions have merit. So the Governor keeps two campaign promises: to restore the PFD and to make major cuts.
And the protests and legislative infighting begin. Something must give. Alaska cannot survive on the proverbial State credit card, running up the tab without consequences. Perhaps, crises will increase again in the Middle East and oil prices will skyrocket. If so, problem solved — temporarily.
Until then, government spending must be cut. The primary cost in government is personnel. But, we don't have to lay off employees. Another solution exists.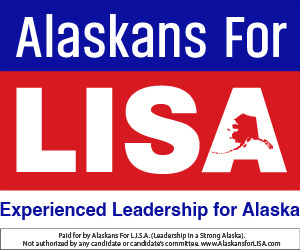 I practice law in the Commonwealth of the Northern Mariana Islands. Like Alaska, the CNMI suffers fiom our same rags to riches mentality. When things are going well, things go very well. But, when the bottom falls out, things go very badly. Fortunately, Saipan created an effective solution, called "Austerity Fridays."

On Austerity Friday, the government shuts down, except for essential positions. Employees have an unpaid day off. Austerity Friday has succeeded well in managing CNMI operating capital. The CNMI is not alone, however.
Two years ago, the Alaska Court System began closing at noon every Friday to preserve its budget. As an attorney, I believe that little has been missed. The public has adjusted quite well. Moreover, studies have also shown that employees with a four day work week are more productive. And, years earlier, Alaska government went to a 37.5 hour work week to cut spending.
Alaska should immediately implement a "Furlough Friday."
If so, Alaska should be able to maintain everybody in their current employment without cutting salaries. Employees would lose certain days a month of payment for non-essential employees, but this would allow Alaska to address our budgetary crisis, and also prove that government is not as essential as we think.
Perhaps, we still really can have our cake and eat it too.

Bill Satterberg, Fairbanks