Glenda Ledford has a slight lead in the runoff for mayor of the City of Wasilla. But all the early and absentee votes won't be counted until Friday, and there are 423 of those to be tallied.
For the tally so far, Ledford leads Doug Holler 183 to 163.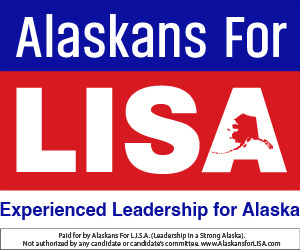 Wasilla's mayoral election went to a runoff when neither candidates Ledford nor Holler received over 40 percent of the vote during the Oct. 6 Wasilla municipal election.
Ledford was endorsed by the Alaska Republican Assembly Forum as the conservative candidate in the race. As deputy mayor, she was appointed to the Wasilla City Council in 2017 and was then elected to the position. She owns a business that trains hair stylists. 
Holler is an Airport police officer in Anchorage and has previously served on the Wasilla City Council. He has lived in Wasilla for more than 40 years.