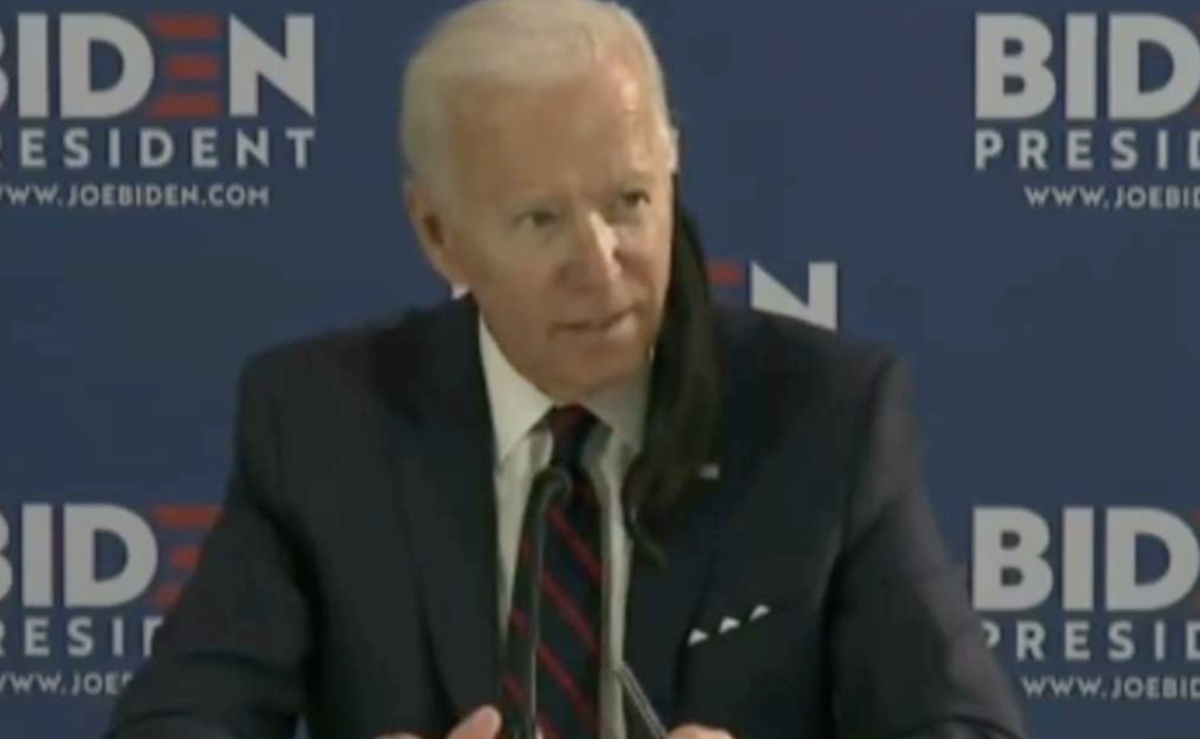 Joe Biden has made many promises to his keepers that he now must keep. Of special interest to Alaska is the one that he says he is going to end America's oil industry as we know it by 2035 as he launches the green economy.
Biden policies for the shale sector will soon alter investor behavior, which could result in a loss of up to 1 million barrels a day in oil production by 2025, according to Forbes magazine. Biden is on record saying he will ban all new oil and gas drilling on federal land, something that should send a chill up the spine of Alaskans.
In addition, the Biden White House will rejoin the Paris Climate Accords. He'll get the U.S. back in bed with the World Health Organization, which has been wholly corrupted by China.
Biden is on record saying he will renew immigration from majority-Muslim countries. He'll open back up the border with Mexico. He'll restart the U.S. paying the bill for do-nothing NATO.
There will be a Biden national mask mandate and we don't know how far that will go. U.S. Marshals would be in charge of enforcement.
For Alaska, a Biden presidency means four years in the wilderness. The depressed economy brought on by the COVID-19 pandemic and the price and production of oil will be with Alaska for a long time to come, as Biden's Administration will likely reverse decisions made to open up oil development.
Quite simply, Alaska may once again become the Land of No, as it had been for many years before the Trump presidency.
There will be no life-saving road from King Cove to Cold Bay. There will be no Donlin Mine or Pebble Mine. Even the Kensington and Red Dog mines will find it harder to operate under more regulations they expect under a Biden EPA.
The Trump decision to exempt portions of the Tongass National Forest from the roadless rule, to allow limited, responsible logging, will be reversed.
Alaska will, for awhile at least, become unable to support its state services, and this will likely mean the Permanent Fund dividend will be scraped from the citizens and used to patch the budget hole.
For Alaska, President Trump has been the best president since Statehood — not just talking, but walking the walk on his promises. True, he was not able to get the road built to King Cove, but that was because of the judicial system blocking him.
He opened up ANWR after 40 years of effort by Alaska's D.C. delegation, as he promised he would. He opened up a portion of the National Petroleum Reserve-Alaska, and now the Willow project is on track to deliver 160,000 barrels of petroleum to the Trans Alaska Pipeline System, all of it taxable to the state treasury.
He approved a treaty document to allow the A2A railroad construction, that would allow petroleum products to be shipped over land from Alberta to ports in Alaska.
These developments are now in peril, and those Alaskans with common sense will want to study their personal finances carefully over the coming weeks and make prudent decisions.
While wise Alaskans are surveying the possibilities of a depression in the state, Biden advisers, aides, and campaign staff are already divvying up the spoils of war. They have government-issued phones and computers and a 10,000-square-foot space in the Herbert Hoover Building, home of the Department of Commerce, where the pods of Biden loyalists will create landing teams to begin embedding even more Biden loyalists in every agency, with the goal of rooting out the Trump appointees and preparing the way for Biden bureaucrats to retake the vast federal agencies.
The swamp will have its due.
Gone will be Betsy Devos, Education secretary, and champion of school choice. Gone will be Interior Secretary David. Bernhardt, and BIA Chief Tara Sweeney, the fearless Alaska Native who became the head of that agency under Trump.
Andrew R. Wheeler will soon depart the Environmental Protection Agency and Region 10 Administrator Chris Hladick, who oversees the Pacific Northwest and Alaska Region of EPA, will have to find another job. William Barr, the U.S. Attorney General who brought funds to rural Alaska to fight sexual assault, will be out of there.
And most of all, gone will be Alaska's greatest champion — the president himself, the man who built up our U.S. military and considered Alaska of upmost importance to the country. Trump will return to private life, no longer able to wrestle the bureaucratic monster that is the federal government.
Come January, the environmental league of bureaucrats from the national nonprofits will swoop in, operating under a doddering figurehead president who fumbles through his days, protected by his handlers, and who does not appear have the cognitive function to guard or grow Alaska's economy, to say nothing of the American economy and national security.
These are dark times for Alaska. Under President Biden, the 49th State, where Trump is well regarded, will become America's carbon sink, the economic sacrificial lamb for the rest of the nation, to assuage the wrath of the environmentalists who consider this the place on earth that must be preserved at all cost.