EDITOR AS ARMCHAIR PSYCHOLOGIST
The editorial page editor of the Anchorage Daily News is terrified that lack of funding could lead people to try to kill their children?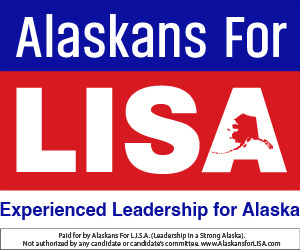 That is what current events subject expert Tom Hewitt appeared to say in a Twitter message that relates to the deteriorated mental health of an engineer who works at the Port of Anchorage, previously called the Port of Alaska.
Hewitt wrote on Twitter:
The engineer was arrested and charged with attempted murder after he allegedly tried to drown his -8-year-old daughter in the bathtub.
The man in question is the point person for replacing the deteriorating docks at the port, and was admitted to Providence Alaska Medical Center in November after his wife found a shotgun in their bed. According to the accounts, he was really stressed.
His mental health has evidently continued to deteriorate and the alleged attempted drowning of his child took place on Jan. 2.
The story about the incident was covered by the Anchorage Daily News.
(Must Read Alaska understands the problem in identifying an alleged perpetrator when doing so automatically identifies the victim, and in this case is not using the man's name to err on the side of caution.)
Hewitt appeared to accept the idea that the attempted murder was related to funding challenges the port is experiencing.
After some rebuttal comments came back to Hewitt on Twitter, he modified his stance:
The Port of Alaska is a department of the Municipality of Anchorage and has three bulk carrier berths, two petroleum berths and one barge berth. The supports under the docks are in bad shape.
Meanwhile, there's an 8-year-old girl in Anchorage who will never be the same.
(Note to readers: Should the man's name and occupation be used in the ADN story, or did doing so simply capitalize on a tragedy to attract readers, while allowing him to use the Port problem as an excuse? Comment below.)