Juneau's Wearable Art exhibition has seen better days — at least more creative days, and more liberated days.
Just two years ago, more than 30 entrants typically took part in the pageant, which is a fundraiser for the operations of the Juneau Arts and Humanities Council.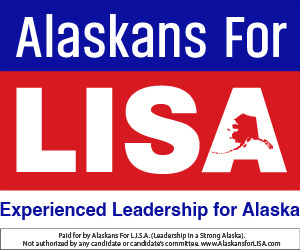 [Read: The end of art in Juneau]
But then came the "woke police."
In 2018, one creative entry from Haines caught the ire of progressives, who said it was cultural appropriation. The garment and model were withdrawn from the competition and publicly humiliated. JAHC then set forth stringent rules to ensure that no one ever commits the sin of cultural appropriation again.
Creativity, meet political correctness.
The result of JAHC's plunge into an era of artistic prohibition? Only 18 people even entered this, the 20th anniversary of the arts event. That's a 40 percent drop in the usual number entries.
2018-2019 became the era of an ensuing Mao-like "criticism-self-criticism" exercise by the arts council, which now states its mission as not promoting the arts, but destroying racial inequality.
"The JAHC recognizes that our society is challenged to overcome a complex web of inequities – racism, sexism, homophobia, classism, and ableism among them. All of these forms of discrimination are powerful drivers of unequal individual and group outcomes. However, it is our belief that ALAANA [African, Latino, Asian, and Native American] individuals whose identities intersect with those of other "minority" social statuses often experience compounded mistreatment that is amplified by the interaction of race. We support the work being undertaken to dismantle the array of social and economic injustices; however, The JAHC has determined that we must focus our efforts to heighten our effectiveness. We move forward from our assessment that racism is one of the most pressing issues of our time, and that meaningful progress on advancing racial equity will have significant positive impact on challenging other discrimination-based injustices. Therefore, our current priority is working against racism by working toward racial equity in arts philanthropy."
So states part of the long political creed that prospective artists read before they take part in the wearable arts competition.
"The JAHC Board of Directors and Staff have enacted an equity and inclusion policy to guide JAHC programming, events and actions. During the development of this policy there have been many courageous conversations about racial inequity, cultural appropriation and unintentional exclusion and stereotyping. And, we are confident and hopeful these rewarding and courageous conversations will continue. Please review the equity and inclusion policy on the next page, and keep it in mind as you design and create your project."
The theme for this year's pageant was "Joie de Vivre," joy of living. The artists, however, held back because in this era of political correctness, being subject to shame by your arts peers is a bit of a kill joy.
(Editor's note: the wearable art shown at the top of this story is from the 2019 competition, the first-place winner "Wishes & Prayers in Turbulent Times" by Rhonda Jenkins Gardinier).