The Juneau Assembly will hear from the public on Wednesday about whether a new City Hall should be built, or if the current one should be renovated.
Several plans have been advanced, including converting the old Walmart building in Lemon Creek into a new municipal center. A survey of local residents showed many people favoring the conversion of the Walmart building, which has plenty of parking and is more conveniently located for people who are not in the downtown core. One of the downsides is the smell of the landfill nearby is at times overwhelming. On the other hand, if city workers were subjected to the smell, solutions to the problem may be hastened.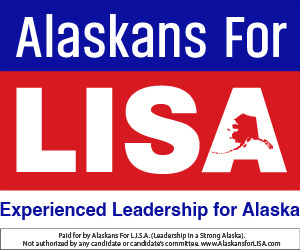 Other ideas include simply renovating the crowded 70-year-old City Hall on Seward Street, building a new City Hall on top of the parking garage next to the Downtown Transit Center, which is a block away from the existing City Hall, and constructing a new building on a city-owned parcel on Whittier Street downtown.
The meetings of the Assembly are conducted via Zoom. Participants can call into the public portion between 6-7:30 pm on Jan. 26.
Information on how to take part in the forum is at this link.
The options being considered are at these links:
Last year, the Public Works Department polled the public and found 74 percent of respondents supported a new facility with parking for public and staff. 1,326 residents responded to the survey.
Following Wednesday's meeting, the Assembly will be given a narrowed list of options by the city's Public Works Department, and the Assembly may then advance a bond package to the fall election to ask Juneau taxpayers to pay for the chosen option through their property taxes.