REP. LADDIE SHAW BRINGS STRONG TESTIMONY IN FAVOR
Today, a joint session of the House and Senate confirmed Amanda Price as commissioner of the Department of Public Safety. The vote was 34-25.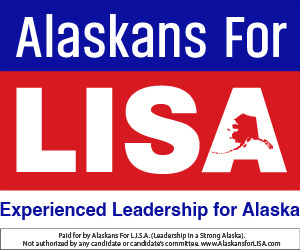 Rep. Laddie Shaw spoke at length about the confirmation process and said he asked law enforcement personnel across the state whether they support her, and received an affirmative.
Rep. Tammie Wilson spoke about how strong women are viewed differently than men, and she, too, had inquired among her contacts about how Price has done in her four months as commissioner, and was highly encouraged. She also noted that Price is an advocate for victims of domestic violence and sexual assault. Rep. Sara Rasmussen implied that a strong woman was being held to a different standard.
Rep. Zack Fields attacked Price's character on the floor, repeating allegations he made in House State Affairs Committee, and Rep. Adam Wool piled on.
But Sen. Peter Micciche characterized the campaign that has been run against Price as a "witch hunt," and that when he asked people to back up their claims, they came up with nothing.
All of the governor's commissioner appointees have now been confirmed:
Kelly Tshibaka, Department of Administration
Vote: 48-11 for Kelly Tshibaka
Julie Anderson, Department of Commerce
Vote: 59-0 for Julie Anderson
Nancy Dahlstrom, Department of Corrections
Vote: 59-0 for Nancy Dahlstrom
Jason Brune, Department of Environmental Conservation
Vote: 35-24 for Jason Brune
Douglas Vincent-Lang, Department of Fish and Game
Vote 58-1 for Douglas Vincent-Lang
Adam Crum, Department of Health and Social Services
Vote: 34-25 for Adam Crum
Tamika Ledbetter, Department of Labor
Vote: 58-0 for Tamika Ledbetter
Kevin Clarkson, Attorney General
Vote: 40-19 for Kevin Clarkson
Torrence Saxe, Department Military and Veterans Affairs & Adjutant General
Vote: 59-0 for Torrence Saxe
Corri Feige, Department of Natural Resources
Vote: 59-0 for Corri Feige
Amanda Price, Department of Public Safety
Vote: 34-25 for Amanda Price
Bruce Tangeman, Department of Revenue
59-0 for Bruce Tangeman
John McKinnon, Department of Transportation
57-2 for John McKinnon
VOTE FOR PRICE
Voting against Amanda Price in the Senate were Sens. Donny Olson, Mike Shower, Bill Wielechowski, Tom Begich, Click Bishop, Mia Costello, Scott Kawasaki, Elvi Gray-Jackson, Jesse Kiehl, and Cathy Giessel.
The House voted as shown: