CHUCK KOPP IS RULES CHAIR
The House Bipartisan Coalition, made up of 16 Democrats, one nonpartisan, two Republicans who have for years caucused with Democrats and six Republicans who crossed over, has formed its leadership group:
Bryce Edgmon, D-Dillingham, is Speaker (on Monday he switched his party registration to U)
Chuck Kopp, R-Anchorage, is Rules Chair
Steve Thompson, R-Fairbanks is Majority Leader
Tammie Wilson, R-North Pole, is Finance Co-Chair for Capital Budget
Neal Foster, D-Nome, is Finance Co-Chair for Operating Budget
Jennifer Johnston, R-Anchorage is Finance Vice Chair
Thursday marked Day 31 in the current legislative session.
The new bipartisan coalition has yet to announce other seats on committees. It appears there are 25 members of the caucus. No official announcement has been made.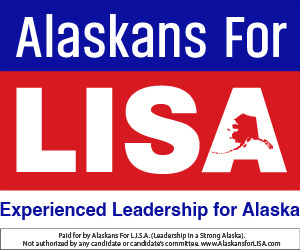 OVERALL COMMITTEE MEMBERSHIPS – INCOMPLETE
Finance Committee Republican minority members: Cathy Tilton, Kelly Merrick, Colleen Sullivan-Leonard, Ben Carpenter.
Finance Committee Bipartisan majority members: Jennifer Johnston, Tammie Wilson, Adam Wool, Neal Foster, Bart LeBon.
Committee on Committees: Bryce Edgmon, Chuck Kopp, Jennifer Johnston, Tammie Wilson, Steve Thompson, Louise Stutes, Neal Foster.
A Republican minority has formed and their leadership team is announced in this story:
[This is a developing story. Check back]