THE ANCHORAGE DAILY PLANET
One need only read headlines such as "Homeless camps put Alaska creek cleanup future in question" to realize how bad things have gotten in this city.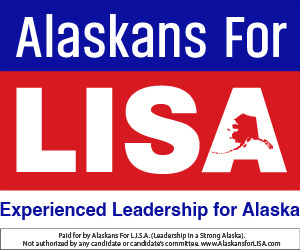 The story, the Anchorage Daily News reports, is that the Anchorage Waterways Council wonders whether the makeshift homeless camps dotting Anchorage's public spaces pose a threat to its volunteers, which include children, who annually clean up the city's creeks.
The encampments often include human waste, trash of all kinds and discarded drug paraphernalia, such as needles.
That the camps pose a health and safety danger is unarguable. That they are, for the most part, illegally trespassing on public land also is unarguable. City law is quite clear. It is illegal, under 8.45.010 of the city code, to:
Knowingly enter or remain on undeveloped public or private property:
a. In violation of a prominently posted notice against trespass or use; or,
b. When the person has had other actual or constructive notice that the property is not open to the person; or,
c. After the person has been requested to leave by someone with the apparent authority to do so.
Then it gets complicated, courtesy of the oft-overturned, San Francisco-based 9th U.S. Circuit Court of Appeals.
[Read the rest of this editorial at the Anchorage Daily Planet]