Jason Hoke is out as the federal co-chair for the Denali Commission. Hoke offered his resignation effective this week, Must Read Alaska has learned.
 Four workplace-based complaints had been lodged against Hoke for his interactions, particularly with women.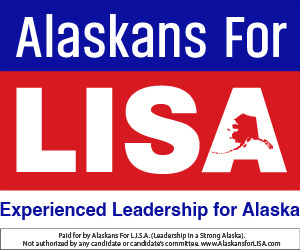 According to earlier reports from Alaska Public Media, "Hoke's mistreatment of employees began at his first staff meeting, when Hoke shared a Serbian quote that Hoke translated as: 'Whether women are laughing or crying, they're always lying.'"
Hoke had been appointed on the recommendation of Sen. Dan Sullivan and Lisa Murkowski to the position running an agency that was established in 1998 through the efforts of Sen. Ted Stevens. The commission has an annual budget of $15 million.
Under the umbrella of the U.S. Department of Commerce, the commission has directed millions of dollars to projects in rural Alaska, bringing water and sewer infrastructure as well as power projects to rural communities. In recent years, the commission has been involved with relocating villages that are disappearing to coastal erosion, such as Kivalina and Shishmaref.
Hoke had one year ago replaced former State Sen. John Torgerson, who was the interim federal co-chair. Prior to him, Joel Neimeyer had served as federal co-chair for several years.
Hoke had previously served as a program director for the Ahtna Inter-Tribal Resource Commission. He had also been executive director for the Copper Valley Development Association Inc. and was the tribal administrator for the Cheesh'Na Tribal Council. Originally from New York, he came to Alaska to teach in rural schools.