Sockeye salmon are back in droves on the storied Russian River. So much so, that an emergency order has come from Alaska Department of Fish and Game last night: The Russian River/Upper Kenai bag limit has been increased to nine per day starting Wednesday at 12:01 am, with 18 in possession.
Folks in the region can't remember a time when this happened in the past. It's an historic run.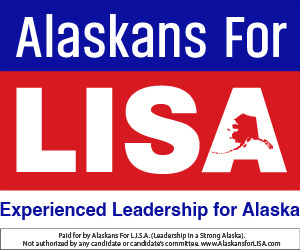 This is the first run of sockeye on the Kenai, and they are typically smaller fish, but these salmon are coming in at about 7 or 8 pounds, said Ben Mohr, executive director of the Kenai River Sportfishing Association.
"This shows that if there is an abundance of fish, and opportunity, Alaskans will come and harvest those fish with hook and line," he said. "It's been busy down here, but this speaks to who we are as Alaskans, and the desire to provide for your family off of the abundance of the land."
Reports to Must Read Alaska say fishers are catching their limits within just a few hours.
"I encourage people to carpool down, and give yourself plenty of time because there is construction on the highway, be a good neighbor with other Alaskans out there. And there are also bears, so follow recommendations they have there: Keep your fish on a stringer, and keep your backpack within reach," Mohr advised.
He also recommends because of the historic nature of the run, the increased limits, and with so many Alaskans fishing for them right now, that fishers don't fillet their fish on site. Instead, head and gut your catch, cut up the discards, and throw it into fast-moving water, then put your fish on ice and fillet it when you get home.
Over the past few days, between 5,000 and 8,000 fish a day have been seen crossing the sonar on the Lower Kenai River. This means fishing should be good on the Upper Kenai and Russian Rivers for at least the next week, he said.